Blockchain Gamer Connects Helsinki 2018 a great success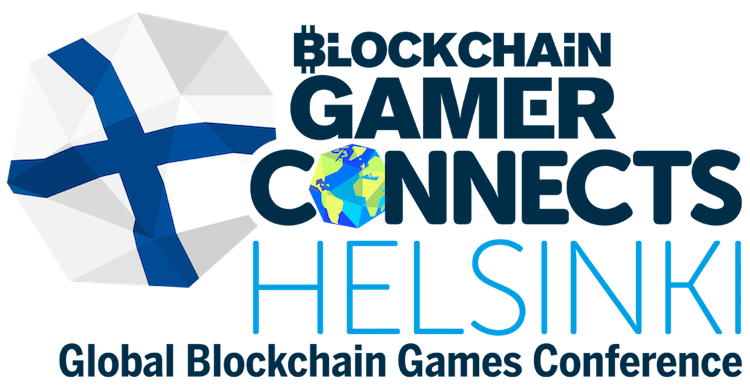 Blockchain Gamer Connects Helsinki broke ground with its debut in Finland
Helsinki was abuzz with professionals from all across the world of gaming.
Pocket Gamer Connects broke ground and records this September in Helsinki, successfully drawing in over 1,300 attendees with a series of enlightening tracks and inspiring speakers.
Making its debut to the Finnish capital was Blockchain Gamer Connects, which took its fair share of the spotlight. Consisting of 4 tracks spanning the 11th and 12th September, and taking up a good segment of more than 2,800 Pitch and Match meetings that took place throughout the conference.
Making a breakthrough debut in Helsinki
Made up of four distinct tracks for those interested in getting involved in blockchain game development, to those looking to learn and build on their ideas.
Along with a diverse range of talks between the tracks, Blockchain Gamer Connects was proud to host 40 speakers from all across the world, sharing their experiences and opinions on the current landscape of gaming.
During the two days, aspiring developers included those competing in both the Roadshow Pitching Sessions and Alto Cryptogame Challenge, with the potential to win fame, fortune, and expert guidance.
A truly diverse event
"I was absolutely delighted by our biggest and best PGC Helsinki yet – we had the most delegates, speakers, sponsors and meetings ever in this our fifth year," said Steel Media CEO Chris James.
"It was a truly diverse event too, although mobile remains at the heart, we covered multiple topics from hypercasual to triple-A PC/console ports, had a sizeable PC and XR presence and of course a sizeable crypto contingent as part of our first Blockchain Gamer Connects Helsinki.
"Crucially, despite the scale, the event managed to create the same genuine good-natured atmosphere of information sharing, practical business, and fun that we always aim for – ultimately we're all part of the same big games family and pulling in the same general direction to make this industry more awesome!
"Huge thanks to our incredible team, all our sponsors and most of all the attendees who came along, engaged and made the event so special! Look forward to seeing you all again soon, how are you fixed for London on January 21st to 22nd 2019?"
You can already sign up for Blockchain Gamer Connects London 2019 which runs 21-22 January 2019.
If you want to talk, our call for speakers is here. 
And continue the discussion in our Telegram group and don't forget to follow BlockchainGamer.biz on Twitter, Facebook and YouTube.