What we learned at Blockchain Gamer Connects Helsinki 2018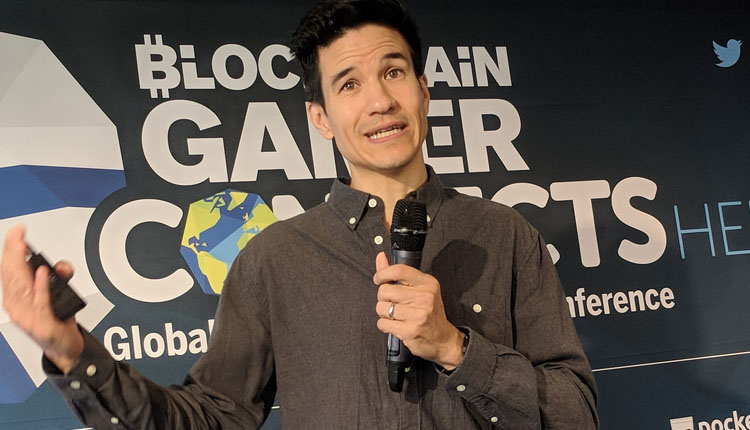 Item First means Community First
Five months on from the first Blockchain Gamer Connects conference in San Francisco, the first iteration in Europe – Helsinki, Finland – was significant for more than that reason.
The sector continues to develop at breakneck pace, with companies planning to disrupt the existing state of affairs by "blockchainizing" this or that activity decloaking every week.
I'm very bullish. The current challenges will be solved in 6 to 12 months.
More importantly, the industry's deeper thinkers are starting to get a grip on how to approach the sweet spot – the intersection of blockchain technology with games, game services, and the all-important user experience.
Yet, overshadowing all this remains the the ongoing decline of cryptocurrency value compared to fiat currencies; welcome to the Crypto Winter.
After Crypto Winter comes spring
Whether you think this is a good or a bad thing likely depends on how dependent your personal or company's future funding is on your existing wallet balance.
Some blockchain game developers already appear to be in trouble because they didn't – or couldn't – convert their tokens into fiat currency before values plummeted, or because they can't now raise the investment they once hoped for.
Yet, conversely, this bear market will drive speculators out of the market, as well as lowering the prices of playing many blockchain games, at least if they price their items in Ether.
As with a forest fire, then, the aftermath of 2018's great crypto sell-off should be fertile ground for a new wave of more experienced, better financed companies to thrive in 2019.
Forget tokens, get items
In this way, the general attitude at Blockchain Gamer Connects Helsinki 2018 was measured optimism.
"I'm very bullish about cryptogames," remarked keynote speaker Shirley Lin of DOGI (Discovery of Game Innovations).
"The current challenges will be solved in 6 to 12 months."
In a similar way, Gabby Dizon from Alto.io spoke about the company's 'Item First' approach, which is focused on getting developers to create games that rely on blockchainized items which can be used within different titles.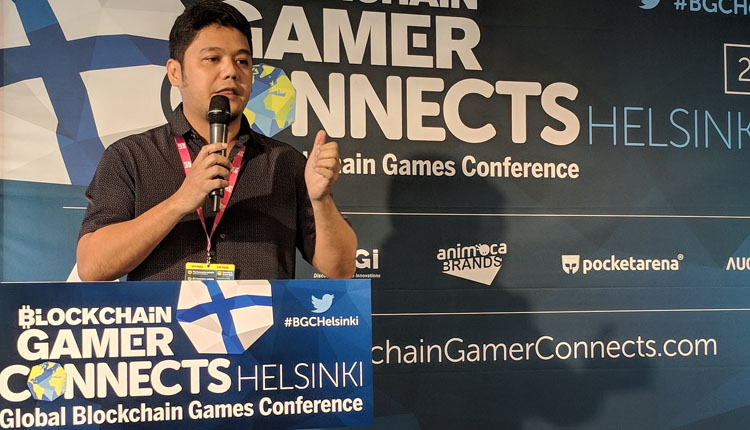 The company has supported this interoperability with its Crypto Game Challenge, which concluded at the conference with Dutch developer Codeglue winning for its game Crown of Carnage.
Focusing on blockchain game items also provides an alternative to worrying about the speculative nature of tokens.
Dizon's argument was, when presented correctly, for most gamers, items will be more valuable than cryptocurrency and also act a stronger measure of interest in a project.
Jeremy Horn from mobile developer Jam City provided a note of caution, however.
"Proof of scarcity isn't interesting in-and-of-itself," he argued.
Generally positive about blockchain technology, he was less convinced games would be the first mover, as many think.
"Games don't reflect blockchain's strengths," he said. "Blockchain is about immediate transactions. Games are about fun."
Thinking deeply about player ownership
Kicking off day 2, Robby Yung from Animoca asked a similar question: "Why do games need blockchain?"
From this position, he suggested even if blockchain payment systems help solve issues such as fraud and chargebacks that's "enough of a win".
Gamers want a bigger stake in their games. Blockchain items give them ownership.
However, he thought blockchain could do more. "In-game currency is the low-hanging fruit," he said.
Another bullish presentation came from Niantic's John Linden. "Blockchain isn't revolutionary, it's evolutionary," he claimed.
"Blockchain is a natural fit for games but gaming isn't broken. We need to use it to make games better."
In this way, Linden was another proponent of how in-game items on the blockchain can deepen the game experience.
"Gamers want a bigger stake in their games. Blockchain items give them ownership," he said.
Stated in this way, the challenge over the coming months is for blockchain game developers to create games that have economies built around player ownership.
Yet Linden also has some concerns. "At present, too much friction is preventing growth and I worry this could keep us niche," he said.
You can already sign up for Blockchain Gamer Connects London 2019 which runs 21-22 January 2019.
If you want to talk, our call for speakers is here. 
And continue the discussion in our Telegram group and don't forget to follow BlockchainGamer.biz on Twitter, Facebook and YouTube.