Robot Cache launches Early Access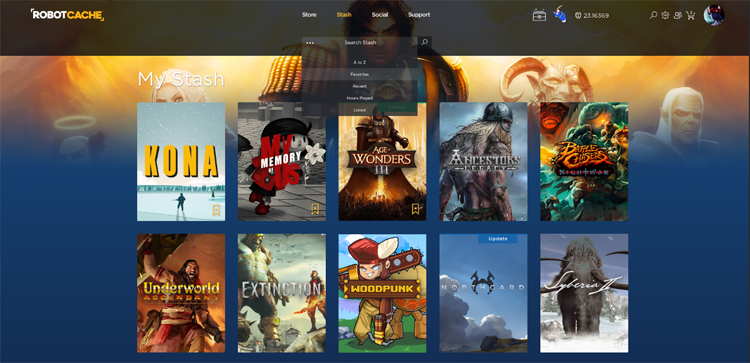 Blockchain PC game distribution platform goes live
Positioned as a Steam-on-the-blockchain, Robot Cache has opened its doors for users who signed up for its Early Access.
The Ethereum-based platform says it has over 150 PC games currently signed up for distribution including the likes of DarkSiders II and The Bard's Tale IV. Amongst others, these two are now available for purchase.
Of course, one of the key features of Robot Cache is that once you're finished with your game, you can sell it, regaining 25% of the purchase price.
Mine to pay less
Another significant option is the ability to download the RC mining client, which uses your PC's GPUs to perform calculations, rewarding you with IRON, the in-platform currency.
Note, IRON isn't itself a cryptocurrency. It's better described as a digital token, which is locked to the Robot Cache platform, and used to access price discounts on the games you want to buy.
You can get an idea how everything works in the following video.
Early Access for Robot Cache is now available when you sign up via the website.
Join us at Blockchain Games Connects Hong Kong – 17-18 July 2019.
And continue the discussion in our Telegram group and don't forget to follow BlockchainGamer.biz on Twitter, Facebook, and YouTube.