F1 Delta Time auctions Australia Edition 2020 car to support bushfire recovery charities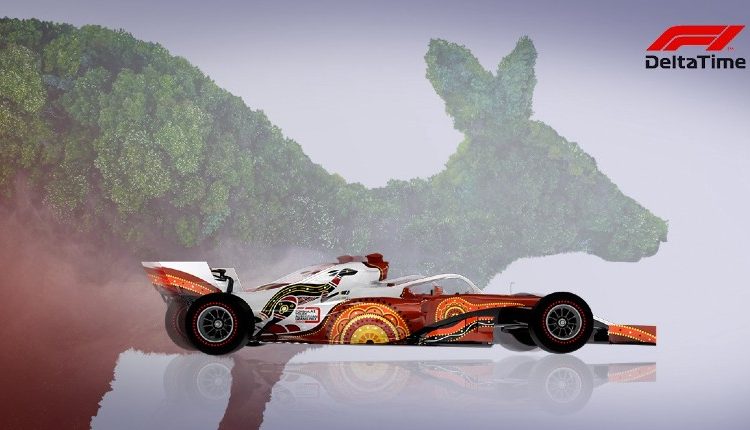 Animoca Brands has announced a non-profit charity event to raise funds for Australia's bushfire recovery efforts in the form of an auction of an one-of-a-kind "Australia Edition 2020" NFT race car for its game F1 Delta Time.
The auction runs until 3am GMT on 22 March 2020 at www.F1DeltaTime.com. 
All cryptocurrency earned from the auction will be sent to Finder and HiveEx who will then convert it to Australian dollars. 
100% of the proceeds from the auction will go to a number of organisations who are aiding relief and recovery efforts, and will be split evenly between the NSW Rural Fire Service Association, WIRES (NSW Wildlife Information, Rescue and Education Service Inc.), and Australian Red Cross Disaster Relief and Recovery Fund.
The catastrophic bushfires that began in June 2019 were among the worst ever seen in Australia. 
The fires have destroyed millions of hectares of land, over 3,000 homes and nearly 6,000 buildings, and killed at least 57,000 livestock and killed 34 people. 
It is estimated that more than one billion animals perished from bushfires and drought, including as many as 10,000 koalas (a third of New South Wales' total koala population), making them a potentially endangered species. 
While the New South Wales Rural Fire Service recently reported that there are no longer active bush or grass fires in the hardest-hit state of New South Wales, the wildfires have already brought great devastation to the country. 
Those interested in donating cryptocurrency to the cause may visit https://cryptofirealliance.com.au. 
Australia Edition 2020 NFT details
The Australia Edition 2020 is a high-powered digital race car for use in the blockchain game F1 Delta Time, and is also a one-of-a-kind digital collectible. 
Being an NFT, the authenticity, scarcity, and ownership of the car are independently guaranteed, verified, and secured on the Ethereum blockchain.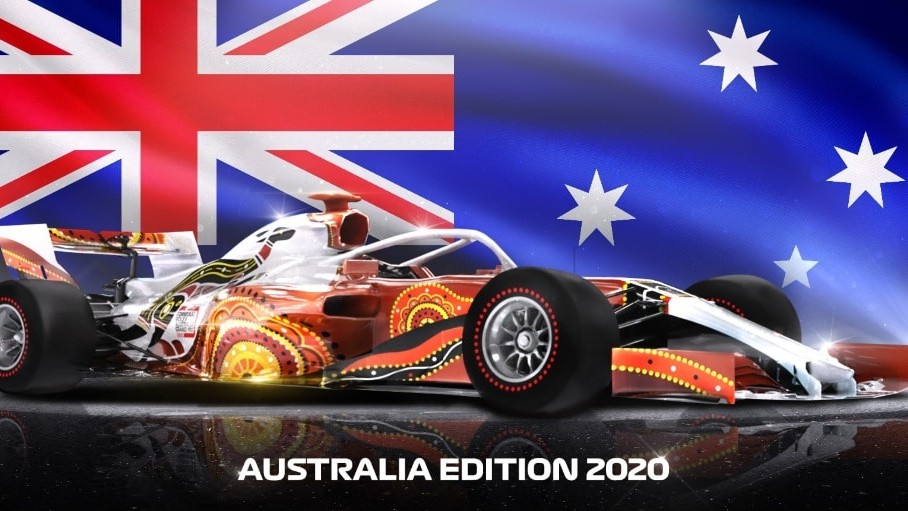 The livery of the Australia Edition 2020 was inspired by Aboriginal Australian art. The traditional art style represents the roots of the land, reminding people of the value and importance of preserving our precious planet. 
The livery of the Australia Edition 2020 also depicts two kangaroos, the animal symbol of Australia that features on the Australian Coat of Arms. 
The Australia Edition 2020's performance indices are as follows:
Rarity Level: Apex
Top Speed: 984/1,000
Acceleration: 928/1,000
Grip: 958/1,000
Luck: 53
The player who races in the Australia Edition 2020 car at the Albert Park Circuit in F1 Delta Time will benefit from a hometown advantage, receiving a boost to all performance indices.
If you want to bid on the car, you'll need to use a web browser that supports Ethereum wallets, as well as an Ethereum wallet such as MetaMask. Bids are made in wrapped ether (wETH). 
Join the auction and help Australia at https://www.f1deltatime.com/official/auction
Check out our Top 50 Blockchain Game Companies list here. 
And continue the discussion in our Telegram group and don't forget to follow BlockchainGamer.biz on Twitter and YouTube.