F1 Delta Time sells $365,000-worth of NFT crates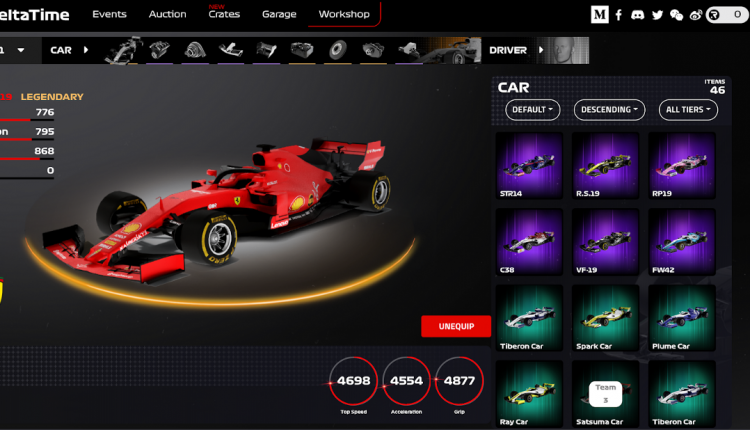 Animoca Brands has released some data about the first crate sale held for its forthcoming F1 Delta Time game.
In total, 6,500 crates were available for sale, organized in four rarity classes. Of these, 2,375 were sold; that's 37%.
Total sales during this period were $365,000
After the sale ended, the unsold 4,125 crates were burned.
In addition, the winner of the Vermillion Bird China Edition 2019 NFT lottery – the purchase of every crate was rewarded with a ticket to win this valuable NFT – will be announced on 19 March.
The remaining two China Edition cars, which would have been giving away if more crates had been sold, have been burned.
What's next for F1 Delta Time?
And as it gears up for its launch later in March, the game's Workshop feature has also been launched in a beta version.
This lets players equip items onto their cars and select drivers and their gear to optimize for each specific track race and conditions.
The game will launch with the time trial mode, which will allow players to have two free races, while the race tracks will rotate on a daily basis.
You can read more about the Time Trials via F1 Delta Time's Medium.
Check out our Top 50 Blockchain Game Companies list here.
And continue the discussion in our Telegram group and don't forget to follow BlockchainGamer.biz on Twitter and YouTube.