F1 Delta Time's first ever crate sale is now live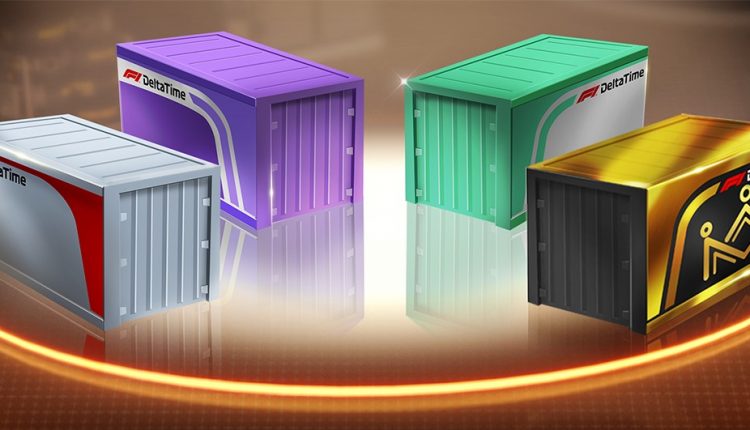 This is a sponsored guest post from Animoca Brands.
F1 Delta Time's first official crate sale is now live.
Drivers, gear, car components, and tyre NFT collectibles will all be up for grabs, as well as some Legendary-tier collectables.
You'll have the option to purchase crates that contain a randomised mix of these items.
The crates come in four tiers: Common, Rare, Epic, and Legendary. As you might have guessed, the higher the tier, the better your chance of earning rare collectables.
All crates are in limited supply, so once the sale is over, they'll no longer be available for purchase. Know that car and driver collectables are more scarce than any gear, tyres, or components. And, of course, Legendary cars are harder to come by than Common cars.
There's a chance your crate could contain collectables that are of a higher tier than the crate itself. For example, your Rare crate could well house an Epic collectable.
For the first week of the event (starting 25 February), all crates will be discounted by 10%, and every 5th crate purchased of the same tier will get a 5% discount.
The game's highest rarity tier is Apex, and these most impressive of collectables are worth a fair bit of cash.
During the sale, you'll have a chance to win your very own Apex car, with 3 of the 4 Chinese Guardian cars up for grabs. The first of these cars, known as the Azure Dragon, recently sold for 91 Ethereum, which is roughly £18,000.
To be in with a chance of winning an Apex car, you'll need to collect Car Tickets, and these can be found inside every crate you purchase. The number of Car Tickets found in a crate depends on its tier.
The Apex cars will become available to win at different crate purchase milestones. The first car will appear at 2000 crates sold, the second at 4000, and the third once all crates have been purchased. If your Car Ticket number happens to be drawn, you'll be the new owner of an Apex car.
More info on the crate sale can be found over on F1 Delta Time's Medium post.