Lazy.com joins forces with Polygon to drive mainstream adoption of NFTs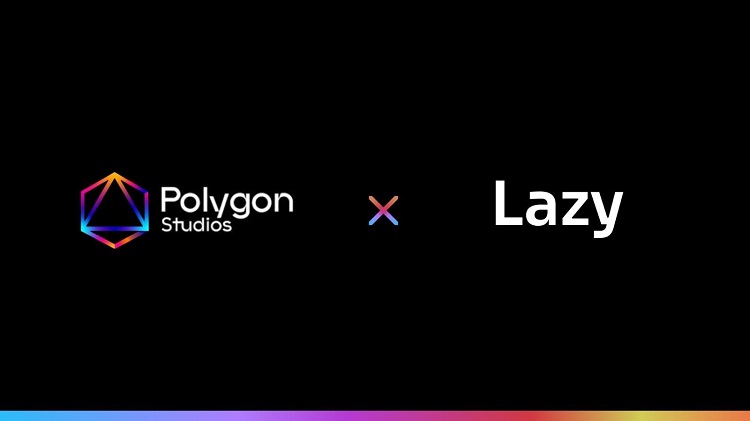 Lazy.com, the new non-fungible NFT platform and digital art gallery, led by Shark Tank star and billionaire entrepreneur Mark Cuban, is now live on the Polygon mainnet.
This integration coincides with the launch of Polygon Studios, a new NFT-centric gaming and metaverse hub designed to facilitate web 3.0 integration, backed by a $100 million fund to accelerate mainstream adoption of NFT projects. 
Lazy.com enables anyone to present their NFTs to everyone in their own bespoke digital gallery. The platform simplifies the showcasing of NFTs by allowing users to add their unique lazy URL to social media profiles, aiming to make NFTs as approachable and accessible as possible and galvanise wider interest in NFTs.  
Automatic for the people
All users need to do is connect their Polygon wallet to Lazy.com and everything will be set up automatically. Alongside Polygon, Lazy.com also supports NFTs residing on the Ethereum blockchain. Users can showcase those non-fungible tokens and even put them up for sale if they desire.
Mark Cuban, founder of Lazy.com said, "Lazy.com does exactly as its name suggests — it's the effortless way to show off your NFTs in the same way galleries display art. Simple, easy, lazy. NFTs still have their adoption hurdles, but none are as consequential as transaction fees and efficiency — Polygon's structured, and easy-to-use scaling solution obliterates these barriers. I'm excited to see how the NFT space develops from here."
Polygon's $100 million fund for NFT games
Polygon claims to be the most adopted blockchain platform for Web 3.0 gaming in terms of number of Web3 users and number of games deployed, including Decentraland, Sandbox, and Somnium Space.
To boost adoption and awareness of the NFT sector, Polygon recently launched Polygon Studios with a $100 million fund dedicated to funding gaming-related NFT projects. The studio aims to help web 2.0 game developers integrate web 3.0 elements and NFTs into their platforms.