Animoca Brands kicks off Formula E NFT sale from 26 August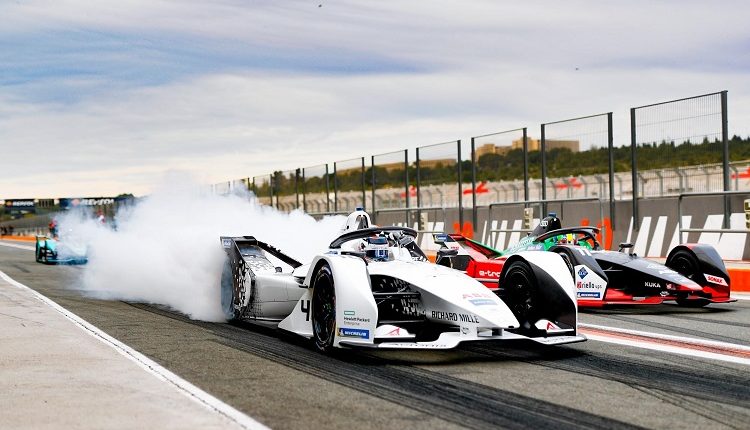 Animoca Brands will hold the first auction of NFTs for its upcoming game Formula E: High Voltage from 26 August to 2 September.
24 Legendary Formula E car NFTs will be auctioned on Featured by Binance, a non-custodial, on-chain NFT platform incubated by Binance X. Bidding for all auctions will be in Binance Coin (BNB).
Formula E: High Voltage is the first blockchain racing game officially licensed by Formula E. In the game, players will assume the role of team principal and make strategic decisions during their team's championship journey.
The soon-to-launch game will be part of the REVV Motorsport ecosystem, which already includes two other licensed racing blockchain games F1 Delta Time and MotoGP Ignition, as well as the original title REVV Racing.
The NFTs being sold are made from 3D renderings of real Formula E race cars. Each of the 12 teams in Formula E will have two cars represented in the initial auction as part of the First Edition, which have chassis number 1, making them valuable collectibles. All 24 initial cars are Legendary tier, the rarest tier after the ultra-scarce Apex tier (and followed by Epic, Rare, and Common).
Owning a Legendary car gives players access to top-tier races and opportunities to win more rare and valuable game prizes. This initial auction is the only guaranteed way to purchase a First Edition Legendary car directly from Animoca Brands.
Yat Siu, co-founder and chairman of Animoca Brands commented, "Formula E: High Voltage brings the intensity and sheer technological innovation of all-electric car racing to blockchain, where game assets will be truly ownable by players and will have utility both inside and outside of the game."
Hannah Brown, Formula E Chief Strategy and Business Officer commented, "Formula E: High Voltage will provide fans with the opportunity to test their skills of strategy against fellow fans around the world. Formula E stands for driving innovation and embracing new technologies. This partnership… creates another way for fans to play along with us."