Hash Rush begins migration to Vorto network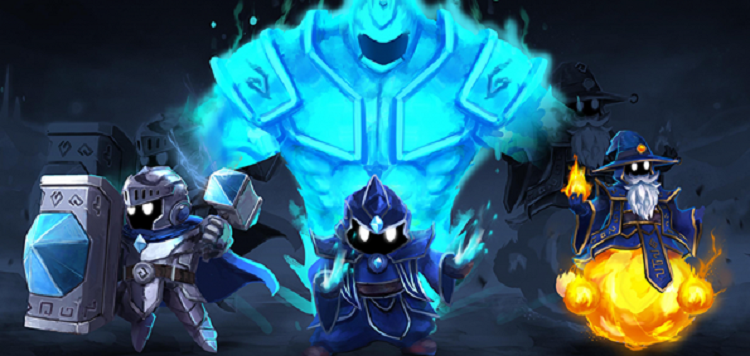 Sweden's Vorto Gaming has announced a large burn of the Hash Rush game utility token RUSH, coinciding with the launch of the Vorto Network and its first-ever NFT bundle sale.
One of the largest utility token burns in gaming history, the burn will see over 60 million RUSH enter the Ethereum blackhole, 0x0. In return, the first 500 users to burn 100 RUSH or more will receive a specially minted NFT that can be used in the upcoming re-release of the real-time strategy game Hash Rush or be traded between other users on the Vorto Network over the coming months.
The burning will also give RUSH holders the opportunity to become the first to hold assets on the Vorto Network, which is operating using the open-source blockchain platform, NEAR.
To coincide with the burn, crypto enthusiasts and gamers from across the globe will also be able to pick up limited NFTs as the Vorto Network opens its doors with the sale of Founder Bundles, providing a unique set of heroes that will be playable in the re-imagined version of Hash Rush.
The network will go live at 2pm (UTC) on Monday August 23rd with a limited number of bundles available for purchase.
Commenting on the announcement, Kris Vaivods, CEO of Vorto Gaming said, "We have made significant strides over the past few months, signing up several partner studios and making considerable developments around our token – but the launch of the Vorto Network marks the biggest step in our journey to date and one that I have been looking forward to for a long time.
"Hash Rush has been a central pillar of our development and we are so thankful to those RUSH holders who have been on this journey with us since day one. We are looking forward to welcoming many of them to the Vorto Network and starting a whole new chapter in our story."
Crypto burnings have become a common way of boosting value in a token, and whilst Vorto Gaming is encouraging RUSH holders to burn their stash, it is by no means the end of the road for RUSH, as Vorto Gaming continues to look at ways of utilising the original token across the network.
"We are constantly evolving the Vorto platform, and we owe it to our users to look at ways of integrating some of our original assets – like RUSH – into this ever-expanding metaverse,"
You can find out more at the Hash Rush website.