Ex Populus announces $3 million seed round led by Animoca Brands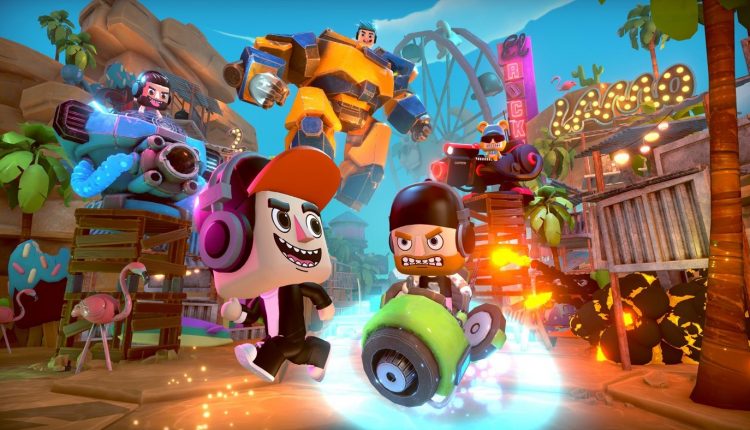 Boasting staff from across the VR, mobile and blockchain gaming world, publisher Ex Populus has successfully closed its 'heavily subscribed' seed round.
Spearheaded by Animoca Brands, the round brought in more than $3 million to go towards further development. Other investors included MS, Enjin and Outlier Ventures.
The first game in Ex Populus' slate is LAMO, which mixes the fast-paced shooter genre with blockchain-based collectible functionality, and where playable game characters stem from heroes across entertainment and popular culture.
Executive Chairman and co-founder of Animoca Brands Yat Siu celebrated its potential as an innovative take on web3 gaming.
"Ex Populus has significant potential to boost the adoption of Web3 gaming and we look forward to collaborating with the team on strategic opportunities to publish third-party games," he said.

Derived from the latin for 'from the people', Ex Populus has its sights set on user and thirdparty-generated content. In doing so, it hopes it can offer its community an almost limitless range of experiences as its partnerships and pool of developers grows.
"Ex Populus believes that the best content is made by the most skilled creators. XP is working with the next generation of elite content creators to help enable their vision by partnering with them as a world class publisher and business partner," it said.
The company operates as a publisher for game developers, IPs and toy manufacturers, alongside being a game studio. Bringing these three solutions together allows the team to put content creation into the hands of any brand looking to dive into the metaverse.
Find out more about Ex Populus by visiting the website.
And continue the discussion in our Telegram group, and don't forget to follow BlockchainGamer.biz on Twitter and YouTube.