Playtagon partners with WAX and OPSkins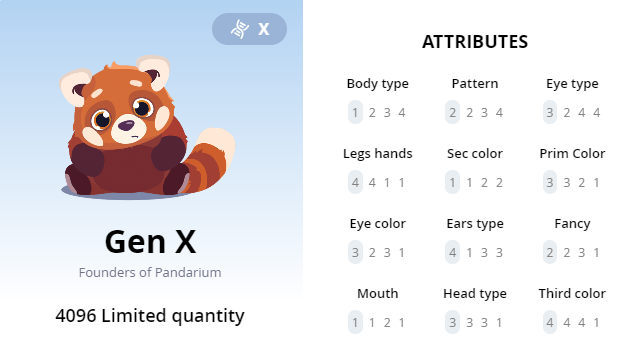 Pandarium is the latest game to join the marketplace
Israeli mobile game developer, Playtagon, has partnered with WAX and OPSkins for the release of its forthcoming cryptocollectible game, Pandarium.
Pandarium is an economic and educational game built around breeding digital pandas using the Ethereum blockchain. Players can breed unique pandas with desirable traits, sell pandas back into the marketplace and compete in tournaments with other players to decide which panda is the best dancer.
"Pandarium is more than just a game, it is about economics and the free market," said Pavel Agoshkov, CEO and co-founder of Playtagon.
"Previously, game developers have been creating games solely for fun. Now, blockchain technology and ERC721 tokens allow us to build a decentralized virtual world where members control the rules and development in Pandarium, and we call it Pandocracy."
WAXing lyrical
OPSkins is a leading marketplace for online video game assets with over two million weekly transactions and adding 200,000 new users each month.
The assets are tradable with WAX Tokens, Bitcoin, ETH, US dollars, Euros and dozens of other currencies. Pandarium is the latest game based on ERC721 tokens to be added to OPSkins and tradable with WAX Tokens
WAX was developed by the founders of OPSkins with the intention of allowing anyone to create a virtual goods marketplace, onboarding millions of gamers to the growing cryptocurrency space.
Malcolm CasSelle, CIO of OPSkins and president of WAX said, "The concept of virtual collectible items on the blockchain adds a fresh value proposition to the crypto world.
"We see OPSkins and WAX as key players in developing our new crypto-collectibles marketplace, and we're excited to integrate Pandarium into that ecosystem."
The game is scheduled for release this June.