First-ever Blockchain-based musical 'The Wrong Man' goes live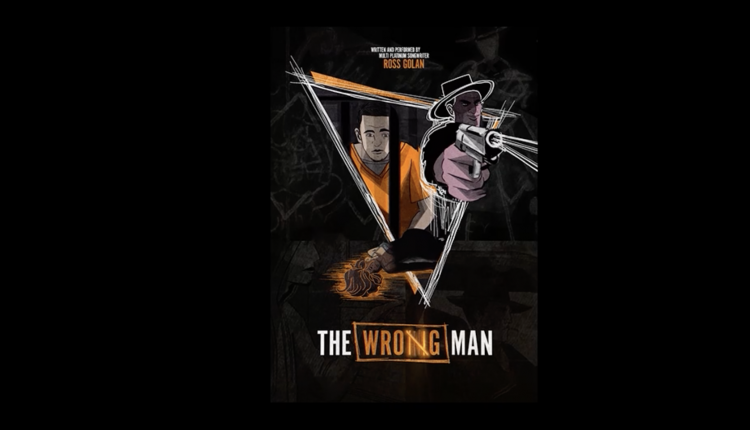 Limited edition collectable NFTs from the first-ever NFT-based musical, 'The Wrong Man', have now gone live on the Terra Virtua marketplace.
The NFT collections are made up of four rarities, and a mixture of music, animated artwork, along with the full animated musical, animated album cover and limited edition posters featuring artwork from the musical.
Along with these different rarity editions, a platinum version of the NFT will be available and will be auctioned off on 29th March. A very unique addition to any NFT-collectors collection, 100% of the money raised for it by Terra Virtua will be donated to the Innocence Project; an organisation dedicated to criminal justice reform and supporting those wrongfully accused or charged with crimes.
While starting as an evolving musical experience Golan played live, it has taken on a whole new form in that time. Now, it's taken the shape of a whole, animated musical and album that told the tale of protagonist Duran, who has a one-night stand with a woman he meets at a bar, then is framed for murder by her jealous ex-husband.
Ross Golan, said, "I've been working on The Wrong Man for over fifteen years. It's now on a journey all of its own and I'm a passenger just like everyone else. What's fantastic about NFTs is not only the ability to deliver a mixed media conceptual album but also the ability to mint unique editions so fans can actually own a piece of The Wrong Man."
Ross Golan himself is famous for collaborations with prolific musicians and artists, from the likes of Selena Gomez, Flo Rida, Celine Dion, Nicki Minaj, Maroon 5 and One Direction, among many others. For Terra Virtua, the partnership brings a whole new industry sector to its ecosystem and marketplace. With this in mind, the advantage is clear for musicians and content creators. Thanks to the metaverse and blockchain ecosystem, aspiring and established musicians will have a new way to communicate with their fan-bases, and new opportunities to monetize their content.
"Working with Ross on the world's first NFT musical, we're really pushing the boundaries of what's possible through NFTs and bringing something truly original to the industry. The collaboration has also given us the opportunity to create some incredibly exciting NFTs for fans, develop a very special 1/1 collectors NFT and support a fantastic cause."

Jawad Ashraf, CEO – Terra Virtua
And you can continue the discussion in our Telegram group, and don't forget to follow BlockchainGamer.biz on Twitter and YouTube.