Star Trek Continuum NFT packs a sold out success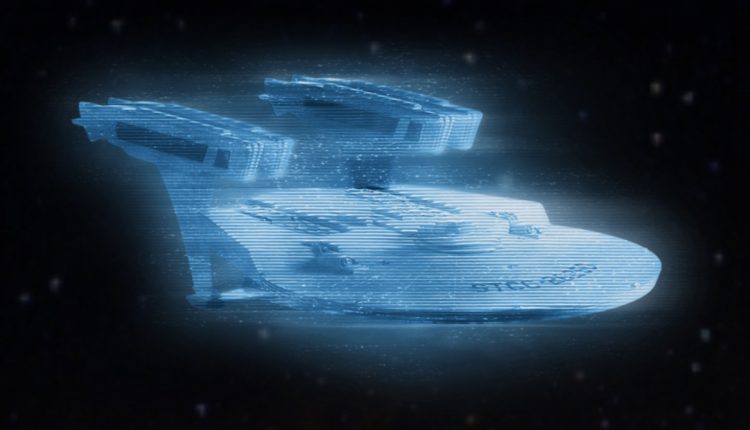 One of sci-fi's biggest brands begins its boldest adventure yet – launching a universe of NFTs
Following the first NFT drop in the series, Star Trek Continuum – an official NFT and marketplace event based on the iconic franchise – is off to a good start with both the Admiral Packs of NFTs and the Captain's Packs now completely sold out.
Admiral packs – exclusive to their RECUR Pass Holders in a limited number of 1000 at an opening price of $250 – contained a Constitution or Constitution Refit starship. Each algorithmically generative starship is a 1:1 NFT and will allow owners to "go on voyages" in Star Trek Continuum and are 'minted once' designs, never to be repeated.
Purchasers have a 50% chance of gaining a Constitution starship and 50% chance of Constitution Refit.
The Captain's packs – of which there were 3381 in total, also at $250 – contained an algorithmically generative exclusive, one-off 1:1 starship NFT. The pack contained one of the following: a 22.23% chance of Soyuz, 22.23% chance of Class III Carrier, 22.22% chance of Miranda, 22.22% chance of Oberth, 5.55% chance of Constitution and 5.55% chance of Constitution Refit.
This drop completes Continuum's 'Season 0'.
The next, next generation…
"Recur and Paramount are building a roadmap of in-real-life utility over the course of this multi-year partnership and Continuum holders will get access to exclusive perks, events and content expanding on the utility of the NFTs digitally and in-real-life," the Continuum's team say.
What's next? Well, get set for drops for crew and characters ("Collect characters from the Star Trek™ universe and put together a crew for your voyages.") to make up Season 1 at a date to be confirmed – sign up for more info here.
This is to be followed by Season 2's drop of missions that will allow you to take your ship and crew (boldy) where no man has gone before in the pursuit of "super rare NFTs" upon completion. And futher afield there's the promise of an entire Star Trek NFT-powered metaverse in which to enjoy your spoils.
Seems like this particular five year mission might just run and run. It's gaming Jim, but not as we know it.