Animoca Brands acquires Life Beyond indie game developer – Darewise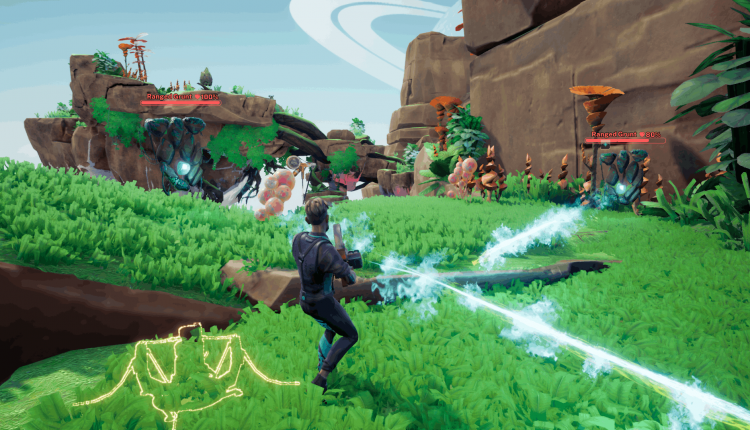 Metaverse and blockchain gaming giant Animoca Brands has announced that it will acquire the indie game developer – Darewise Entertainment – as the latter continues to develop its AAA blockchain gaming MMO – Life Beyond.
Established by former Ubisoft game director Benjamin Charbit and Ubisoft & Crytek tech lead Samuel Kahn, Darewise hosts a team of very experienced game developers behind titles like Assassin's Creed IV: Black Flag, Assassin's Creed Unity and the Fable series.
Far from hindering development, the acquisition by Animoca will allow for acceleration of Darewise's new title, Life Beyond; bringing together a veteran game dev team, with Animoca's own institutional experience with blockchain and Web3. Animoca Brands will assist Darewise Entertainment to fast-track development and publishing in the Web3 space.
Life Beyond will be free-to-play (F2P) and will have a low barrier of entry; a series of free drops of the NFTs required to play the game will be announced soon. Initially, the game will be available on PC.
According to the games developers, the Life Beyond experience is built upon these three foundational mechanics:
Pioneering: Explore the mysteries of the magnificent landscape and engage in combat.
Settling: Transform conquered regions into lands to be settled by players.
Politics: Define and enact the rules of your society. Choose whether to pursue personal wealth and control of your neighbourhood, or develop a more democratic organization.
While in its earlier stages, Life Beyond aims to empower players, allowing them to make choices as to how they play, including voting on the future direction of the game as a literal stakeholder in it.
"We are incredibly proud to join Animoca Brands and add our AAA games experience to the company that has been so instrumental in the development of Web3 gaming. Since late 2017, we've firmly believed that virtual existence will become at least as important as the physical one." Benjamin Charbit, CEO of Darewise Entertainment, shared his views on the transformation of the world of Web3 over the years, and how that influenced the company's future direction.
"Over time it became obvious that we're a Web3 company at our core and that blockchain offers the means to achieve our vision… We are thrilled to be a part of this endeavour!"
For more information about Life Beyond, you can visit the website here.
And you can continue the discussion in our Telegram group, and don't forget to follow BlockchainGamer.biz on Twitter and YouTube.