Games studio Shrapnel has launched white paper after $7 million private sale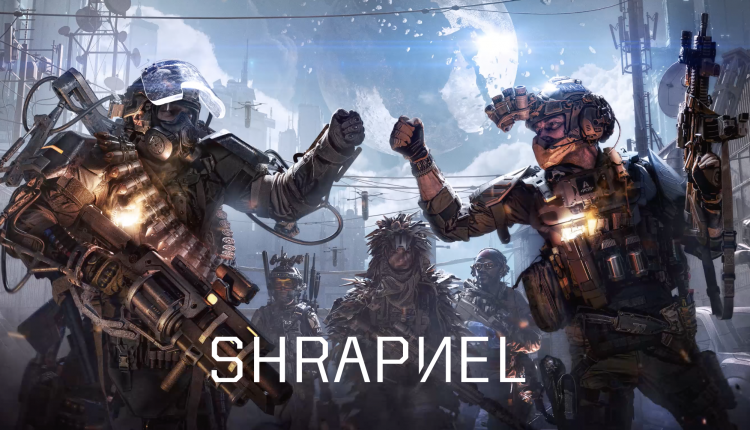 Standing as one of the first blockchain-enabled AAA FPS – Shrapnel – has launched its white paper and roadmap, following the completion of its private token sale.
The private sale itself was highly successful; bringing in $7 million USD, and saw the participation of major industry names, such as Dragonfly, Defiance, Three Arrows Capital, Mechanism, Sfermion, Spartan, and Overwolf to contribute to the ongoing development of the game.
This private sale also followed a seed funding round of over $10.5 million, which was kicked off by Griffin Gaming Partners, Polychain Capital and Forte. Since this funding round, Shrapnel has grown exponentially; going from seven full-time employees to over 30, with more expected to join.
If you're interested in joining the team, you can check out the vacancies on Shrapnel's careers page here.
Coming out of HBO Interactive, Shrapnel's team boasts an unmatched level of experience in virtual production, Gaming-as-a-Service and more. Set up by CEO Mark Long, Shrapnel is comprised of BAFTA & Emmy winning games industry veterans. Developers include those who have worked with Xbox, EA, LucasFilm and more.
While coming from the AAA gaming industry, they're all united by an understanding of the disruptive potential of Web 3, blockchain and user-generated content, as Long himself expresses.
"Player-generated content is the core of the Shrapnel experience and even though we're just getting started, we already have an awesome community that's making the game their own. Now, as we reveal details of what players can expect, we look forward to seeing what else our players do. It's super fun to be part of such a revolutionary design process."
On the game itself, the white paper describes a highly competitive environment, as one would expect from a high-octane FPS. According to the paper, the game seems to take on the structure of a battle-royale style map, with a 'sacrifice zone' that houses players, as they battle over territory and the zone's secrets.
Be sure to check out Shrapnel studios here.
And you can continue the discussion in our Telegram group, and don't forget to follow BlockchainGamer.biz on Twitter and YouTube.