Com2uS integrates first play and earn gameplay features into globally beloved summoners war franchise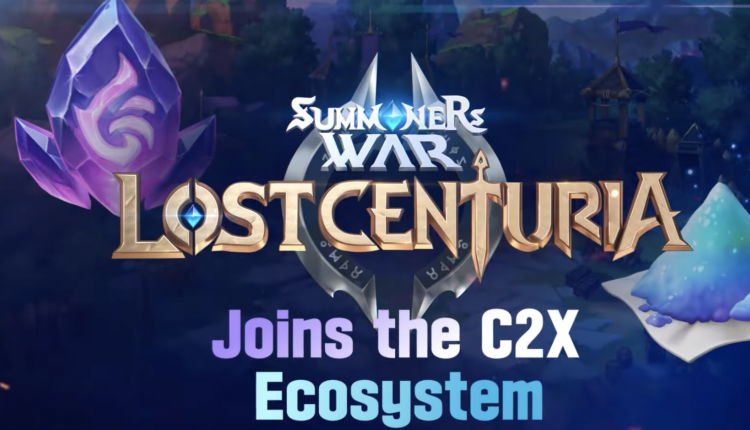 Leading as a mobile game developer and publisher – Com2uS has announced that it has integrated its first P2E gameplay features for its highly acclaimed 'Summoners War' Franchise – specifically with the strategy title – 'Summoners War: Lost Centuria'.
This is a market first for the company, which recently integrated into its C2X blockchain ecosystem. In order to better acclimate users to the change, it's developing a user-friendly tutorial and guide materials to answer questions from the community, provide a better understanding of the mechanics and ensure a seamless transition for all players. The new update to Summoners War: Lost Centuria is available now as a free download on the App Store and Google Play.
"At Com2uS, we truly see blockchain gaming as the future of the industry. We have invested heavily in new technologies, formed new partnerships with leaders in the industry and even reorganized our company to focus on building a cohesive blockchain gaming ecosystem where our players can have a stake and a say in the games they play."

Kyu Lee, President of Com2uS USA
Fundamentally, Summoners War: Lost Centuria's new P2E mechanics fit right into its improved monster progression system; specifically through the use of Ancient Runes. These Ancient Runes can be crafted with Magic Powder Dust and reappraised with Ancient Crystals, which are two in-game currencies that can be obtained by completing quests or collecting in-game content rewards.
Magic Power Dust and Ancient Crystals can be exchanged respectively with LCT, a unique digital currency for Lost Centuria, and C2X Tokens, the digital currency for the C2X blockchain ecosystem. C2X Tokens can be exchanged for in-game currencies, and in-game currencies can be exchanged into C2X Tokens at the C2X Station allowing players to easily transfer the currency they have earned into other games within the ecosystem as they become available.
Beginning today and running through April 26, Summoners War: Lost Centuria players can participate in a variety of in-game and community events to receive in-game items and C2X tokens as rewards.
You can download the C2X Station wallet app on App Store and Google Play.
And you can continue the discussion in our Telegram group, and don't forget to follow BlockchainGamer.biz on Twitter and YouTube.