Archie Comics' 'Archieverse' could be a unique role-playing experiment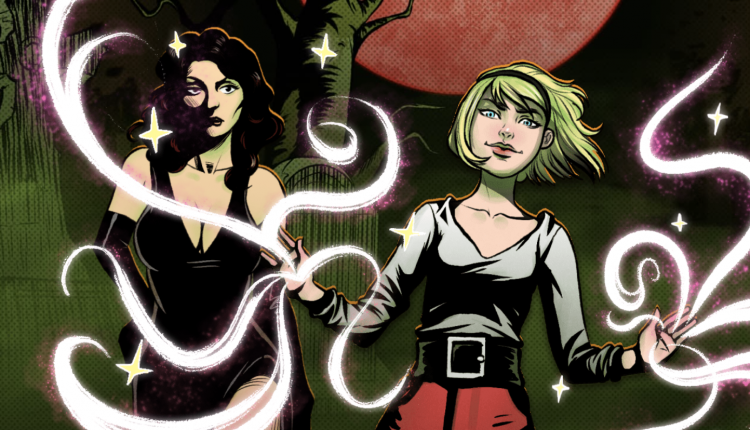 Archie Comics has become the latest to dive into the world of Non-fungible Tokens (NFTs), as it launches its own series – starting off with its famous, long-running franchise – Sabrina the Teenage Witch.
In particular, those interested in getting involved should keep an eye on the website across May; as there are a lot of things planned in its roadmap. For example, on May 16th and 24th, users will be able to mint and have their characters revealed on the metaverse. Between these two events, users will take ownership, and where their NFT/s stack up against others.
The legendary witch will be just the first of many franchises to make the jump into the metaverse, as the company press release makes clear; aiming to use it as a jumping-off point for future franchises.
"Archie Comics is leveraging the blockchain to empower fans to author future series; incorporating fan-generated art and stories into the Archieverse, and directly rewarding contributors for their creativity. Archieverse: Eclipse collectors will be able to create and submit new storylines for their characters; with the opportunity to see their work become canon. The creators of selected submissions will be granted story credits and more from future comic series integration."
While this description is bound to enact skepticism in the minds of some, the structure Archie Comics appears to be taking for its metaverse is one where the distance between the content creator and supporters is narrowed through the use of NFTs. In doing so as well, the company's metaverse could see a new generation of grass-roots artists, while creating a truly fan-driven economy.
Owning any one of these unique NFTs provides users with some of the following perks:
Access to exclusive fan experiences and events
Early Access to upcoming Archieverse PFP Collections
Access to owner-only role-play-to-mint channels
Access to Archie Comics' transformative works submission portal
Potential inclusion in future Archie Comics projects with credit and royalties for selected artists.
For news outlets like the Verge, there is still a clear confusion as to how games can both be an entertainment service and an avenue for investment. A simple look at the likes of Axie Infinity, or eSports' forays into NFTs makes it clearer than they think.
For more details about the Archieverse – check out the site here.
And you can continue the discussion in our Telegram group, and don't forget to follow BlockchainGamer.biz on Twitter and YouTube.