Incarnate + AlterVerse Join Forces for a Universal Metaverse Gaming Experience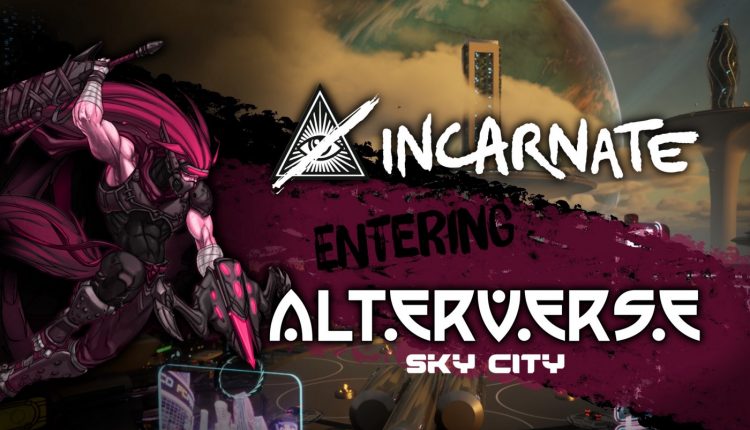 AlterVerse, the game and world-building metaverse, has announced a brand new partnership with the tactical, P2E RPG – Incarnate.
As part of this partnership, the duo will be working to build a space in the Sky City metaverse in order to showcase the game to users. In this plot of cyberspace, in-game champions will appear as NPCs, while allowing players to make joint NFT sales, and quickly dive into Incarnate battles and mini-games.
Incarnate will be holding a closed beta, lasting until May 10th, 2022, which will be a private invite for Primal Incarnate and Primal Token holders only.
Along with this, AlterVerse will allow players to drop their champions from Incarnate, into any battle within AlterVerse, along with players from other metaverse play-to-earn games, to create the ultimate battle!
Incarnate is a Play to Own Tactical RPG played on a fully transformable battlefield with deep mechanics, an expansive story-rich universe, and infinite customization.
In-game, players are able to build champions, put together their own teams, and develop their champion's abilities. Once players have built up champions they like, they can use a Creator Seal to mint them into an NFT.
"Sky City is the first place that I have seen that really got me excited about the metaverse. Having Incarnates be a real part of it… is insanely awesome!"

– Incarnate Founder Shamurai
The minted Primal Incarnates are each built with 3 Eternals and 2 Gifts which all come together to form a specific cohesive build. They will have the exclusive title of "Primal", and Incarnate will never release another Primal Incarnate after this mint.
For more information about Incarnate, be sure to check out its Gitbook.