Phantom Galaxies Planet Private Sale heavily oversubscribed, raises US$19.3M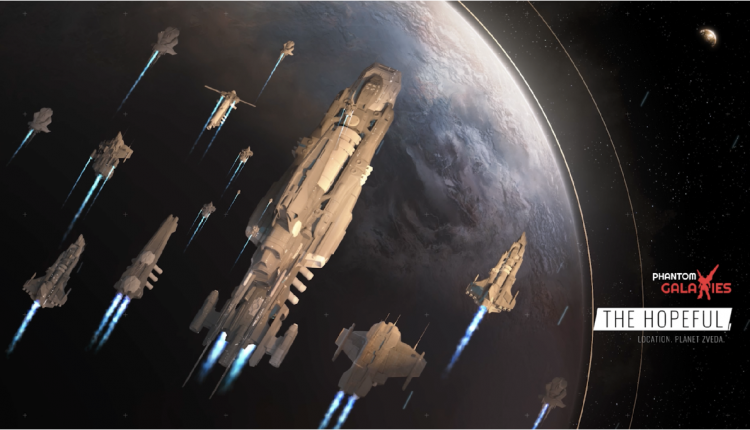 Animoca Brands subsidiary Phantom Galaxies has announced that its awaited private sale of its planet NFTs has been 'heavily oversubscribed', raising well above previous expectations. In an announcement by Animoca Brands, the private sale managed to bring in $19.3 million, and included a wide array of established names in the blockchain investing world.
In total, 7,734 NFT planets were sold during the Private Sale, each offering investors/players unique, but randomised traits and perks in the game. Each one being a unique NFT and unique real estate for players to play and earn native tokens by completing missions.
A number of strategic supporters invested in Phantom Galaxies during the Planet Private Sale, including Sequoia China, Liberty City Ventures, GameFi Ventures, Everest Ventures Group, Terrace Tower Group, MDDN Co (Joel and Benji Madden), C Ventures, SMO Capital, Polygon Ventures, Dapper Labs, NFT Live + Cagyjan, Kingsway, 3Commas Capital, Double Peak, Mind Fund, Defi Cap, and others. A number of gaming guilds also participated, including Avocado DAO, YGG, and YGG SEA.
Developed by Blowfish Studios, and currently in its alpha, Phantom Galaxies boasts a wholly open-world, mech-based combat game, and has set itself up as one of the first AAA games to come to blockchain, aiming to really capture the broad interest of conventional gamers and web3 officianados alike. Three of the four episodes of the Alpha version are available now, and early access to the Beta launch is expected to occur in Q3 2022.
At the moment, the games alpha boasts 125,000 active users and 500,000 NFT owners, implying an already active player and trading base for its gameplay and tokenomics.
For more information about Phantom Galaxies, visit the website.