NFT horseracing game MetaRace.io runs community horse at Windsor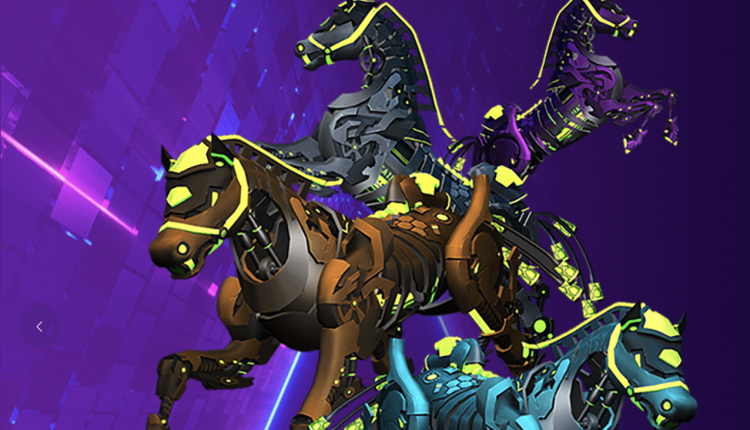 For a long time, horse racing was regarded as the sport of kings. While this has changed over time, blockchain is bringing it into web 3 with relative ease. This week, for example, MetaRace – one of the first NFT collectively owned racehorses, will be running its first race at Windsor racecourse today.
The horse, which is a two-year-old colt, is appropriately named 'MetaRace', and as was previously mentioned, is a community-owned racehorse based out of Whatcombe Stables. Being the horse's debut on the race track, there's bound to be anxiety and excitement abound for everyone involved. Where MetaRace's Community Manager is concerned, it's a landmark moment.
"This is a huge milestone for MetaRace. We have a community, some of which aren't typically horseracing fans but are still incredibly excited to buy into a real-world racehorse and see him race. This is a true collision and sharing of very different worlds."
Oliver Cole of Whatcombe Stables, who is helping to train the horse, is an ambassador to the game ensuring the traditions of training, breeding and the true thrill of racing are fully transported into the virtual world.
MetaRace will be gifted to community members who hold either in-game MetaRace NFTs and/or tokens. To be in with a chance of a % ownership of a real racehorse, participants need to be whitelisted or ready for the sale of the virtual MetaRace horses.
As a game, it's based firmly around its NFTs, which differ based on genotypes, breeds and racecourses, offering a high scope for venues and types of racehorses to compete with other players on the metaverse. All with the potential of owning a share of a real-world racehorse.
Learn more about MetaRace by visiting the website.