Gods of Asgard Demo launch in June and full game in July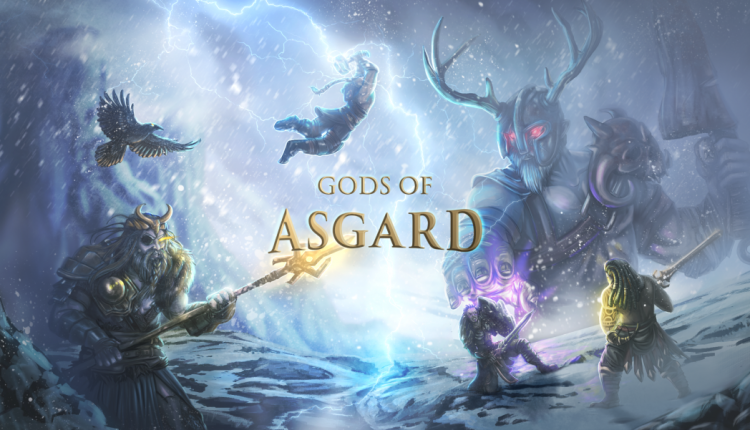 Gods of Asgard, the P2E blockchain game, is getting set for its launch on web 3 as the flagship title of the team's broader ecosystem.
While the crypto market has been going through a sharp winter, the world of blockchain gaming and NFTs has not seen a slowing of its momentum. This continued growth is especially interesting as more studios work towards a fusion of Web 3 and AAA gaming experiences.
One of these combinations is Gods of Asgard, which brings together web 3, NFTs and DeFi, along with high-spec graphics to give players the AAA gaming experience, and true ownership over their assets in-game.
As the introductory game to its broader ecosystem, Gods of Asgard has its roots deeply set into Norse mythology, with the game itself set in the realm of Midgard. Inspired by titles like Elden Ring (of Miyazaki and George R. R. Martin-fame), it puts players into the ancient, open world of Norse myth. All while presenting players with a high-octane, battle-royale style PvP experience.
Along with being able to create (summon) new NFT-based characters, burning other NFTs to craft/upgrade characters or equipment, the team has a raft of expansions still in the works.
Those looking to get started with the game – can expect a playable demo to drop in June, with the game's official launch in July this year.