Szabotage the Hong Kong street artist, launches NFT digital collection on Quidd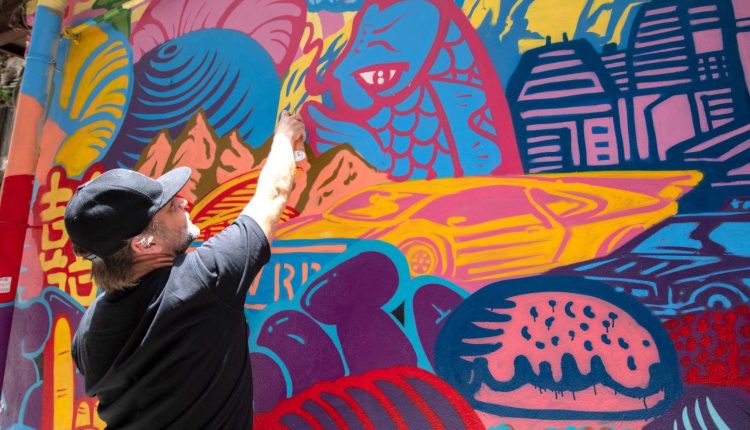 Renowned throughout Hong Kong, the street artist Szabotage has come to the digital NFT marketplace of Animoca Brands – Quidd. The collaborative art series is called 'Stencil Tongue', and gives users the option to mint the same collectables as unique NFTs and indicates the latest in Szabotage's venture into the metaverse.
What's interesting is that Szabotage is the first street artist from Hong Kong to take to the metaverse and commit his stencil art to NFTs. Taking a special interest in words and verbal communication, his art tells stories through double meanings and linguistic ticks like plays on words, antonyms, rhyming slang and more.
The Stencil Tongue collection marks the first time Szabotage, whose NFTs have sold for the equivalent of more than US$10,000 each, will offer digital art accessible to anyone, whether crypto native or not, through Quidd's marketplace and its ability to let users buy items off-chain and later seamlessly mint them on-chain.
The first two sets in the Stencil Tongue collection invite collectors to unlock randomized combinations of stencils to create their own stories through the artist's individual stencils, with the order and contents of the draw changing the interpretation and meaning each time. The extremely limited, serialized Print Series of the Stencil Tongue collection digitally delivers Szabotage's own stylized combination of his unique stencil language.
Szabotage's Stencil Tongue collection is slated to appear exclusively in the Quidd app on 27 July 2022. To get updates, sign up here.