Animoca Brands' subsidiary Blowfish Studios announced new token for Phantom Galaxies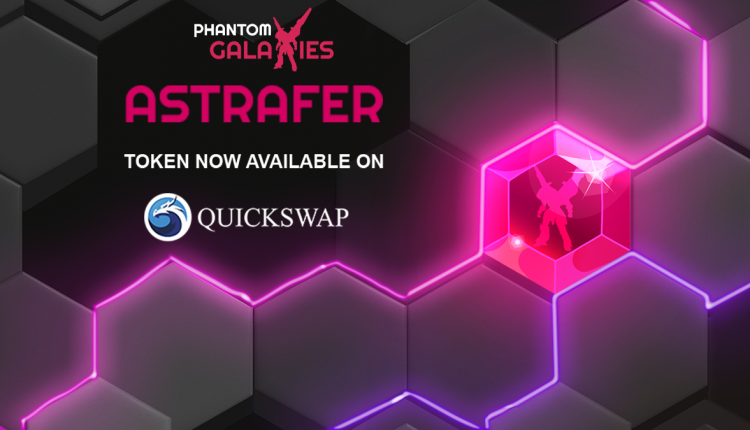 Animoca Brand's subsidiary – Blowfish Studios – has announced that it has officially launched its official governance and utility token. The Astrafer will serve as the underlying token for the company's AAA, open-world mech combat game, Phantom Galaxies.
It has also launched the token on QuickSwap paired with Ether (ETH), USD Coin (USDC), and the Animoca Brands tokens SAND, REVV, TOWER, GMEE, and PROS.
Along with its underlying necessity as a governance and utility token, players can use ASTRAFER to buy and mint NFTs within the game – such as the 'Thermopylae' poster NFT. These posters will allow players to use them to redeem special avatars and starfighters readily.
Phantom Galaxies: Astrafite Rush P2E Event
Phantom Galaxies players will be able to earn Astrafer tokens by participating in the "Astrafite Rush" in-game event, which is scheduled to be released with Episode 4 of the game's Alpha version in late July 2022.
Any holder of Planet Genesis Mintpass will be able to earn additional tokens during this event. According to the team, the total reward pool for the event stands at over 2.6 million ASTRAFER, with the potential to reach nearly 4.5 million during the event.
Be sure to check out the game here.