Magicave raises $6.4 million for a new generation of digital toys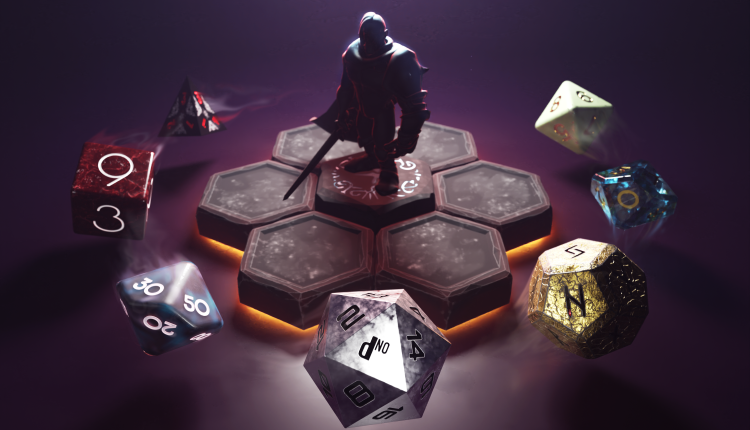 The digital toy, gaming and hobby startup Magicave has announced that it has successfully raised $6.4 million in funding, including another $5.675m seed round. The latter was led by BITKRAFT Ventures and Fabric Ventures and included follow-on support from cryptography specialists Geometry and NFT-focused Sfermion.
Founded by veterans in the gaming industry – Harry Holmwood (CEO), Ste Curran (Creative Director) and Ed Thorley (CTO), Magicave is dedicated to creating unique, artistic virtual items that make up the heart of its broad ecosystem of games, apps, players and creators.
Setting this ecosystem in motion is Magicave's first project, named dNo (D-Number), which brings together collectable virtual dice, figures, tiles, stories and worlds. This combination of unique digital items is something that the company only sees possible by leveraging blockchain technology.
"We believe that blockchain technology, and the decentralisation and flexibility it offers players and creators, has the potential to create a new way of thinking around games: object-oriented, just as joyful and, crucially, consumer-owned. We're assembling a world-class team of game developers, artists and designers to build hobbies at the forefront of gaming and web3. Raising a substantial round from such respected investors gives us the time, and expertise, to build something really exciting, commented Holmwood.
Nico Vereecke, Investor at BITKRAFT Ventures added, "From our first meeting it became clear that Magicave's approach to Web3 is unlike any we've seen in the industry. Instead of using Blockchain as an economic layer, Magicave uses it to turn digital items into something fascinatingly close to physical toys. We're excited about what this team has already achieved and what it will go on to do with our backing."
Be sure to learn more about Magicave by visiting the website here.