DOSI Store launches five new NFT projects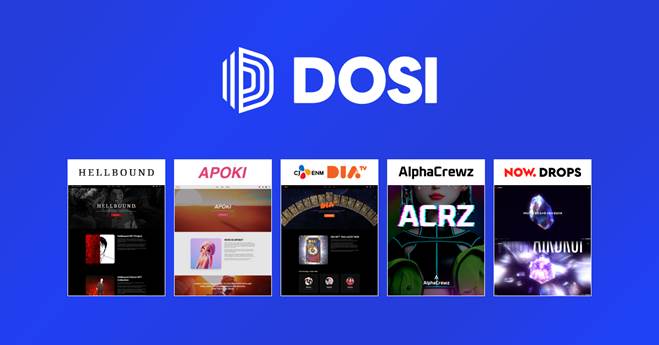 DOSI – the global NFT platform – has announced that it is establishing five stores within its overarching brand store called DOSI Store. In the company's announcement, DOSI aims to create new communities while also carrying out membership programs.
According to the company, the five stores will provide the following packages:
AlphaCrewz – An NFT collection of High-Def avatars that players can use in LINE's upcoming metaverse
NOW. Drops – An NFT service that captures moments from artists' performances, preserving them in digital "crystal" so fans can enjoy them forever. There are also plans to provide a wide range of artist IP NFT collections and benefits.
Hellbound – Based on the famous WebToon series, Hellbound will be showcasing its special NFT collection through based on the No. 1 webtoon series, will showcase an NFT collection in the form of Generative Art (where computer algorithms randomly combine artworks) and provide memberships and special benefits linked to the Hellbound universe.
CJ ENM's DIA TV plans to introduce NFT collections and membership programs for music influencers such as the a cappella group Maytree, online content creator Napkins, and Chuther.
Virtual influencer APOKI is also preparing a special PFP (profile photo) NFT collection that captures her unique charms.
Once DOSI launches, each of these collections will be readily available. For those curious, you can check out the DOSI store here.
In addition, LINE NEXT has also introduced its new NFT-based membership program, called 'DOSI Citizen'. To participate, users will need to create a dedicated wallet, they will then be given a randomly-generated Generated PFP NFT. By doing so, users can earn rewards and benefits by contributing to the DOSI ecosystem at large.