Haste Arcade launched its newest title – Monster Bombs on BSV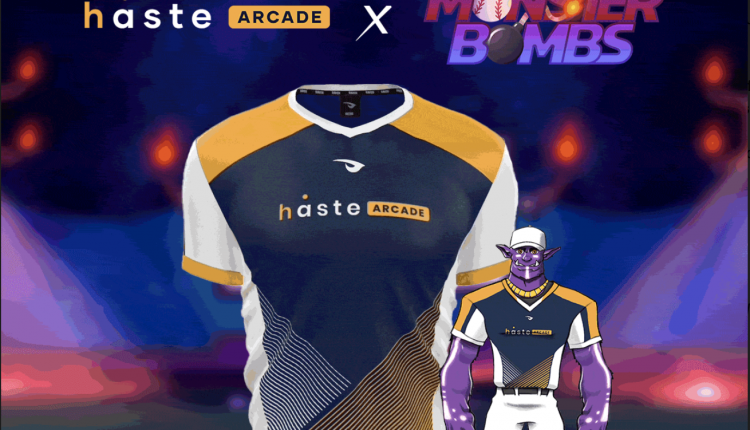 Haste Arcade has officially launched its newest title named Monster Bombs. The galactical baseball title has been built on top of BSV (Bitcoin Satoshi Vision) blockchain. Along with proving players with an interesting take on the all-American sport, it boasts its own library of NFTs that can be equipped in-game.
What sets Monster Bombs apart is that these NFTs are physical and digital while offering players access to Haste's patent-pending Instant Leaderboard Payout solution.
Within the game, players must complete the home run derby of the planet Avachrome (where the main character is trapped). Facing a range of pitches while avoiding explosives, players accumulate points by avoiding bombs and hitting singles to home runs and 'Monster Bombs' (powerful home runs).
These hits would then be tracked and added to a player's position on the leaderboard, where 'Instant Leaderboard Payouts' from the platform. While players can play the game for free, they can also earn anything from 0.01c up to $100 per game, depending on a player's skill.
The collectables themselves are particularly interesting. Before its full release, Haste sold 20 limited edition Haste Jerseys, 10 very rare 'Tank' Shoes and 125 Haste hats. With a digital version, these would be equipped within the game.
For more information, visit the website.