Revolving Games showcases first look and teaser trailer for Skyborne Legacy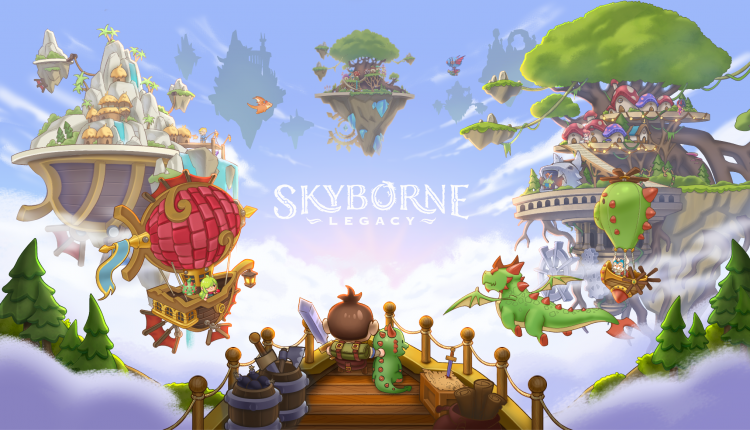 Following on from its highly successful $25 million funding raise, Revolving Games has revealed a new and exclusive gameplay and teaser trailer for its anticipated, decentralised MMORPG – Skyborne Legacy.
"We're extremely excited to show off an early sneak peek at the world and gameplay of Skyborne Legacy," said Christopher Arrington, Game Director for Skyborne Legacy. "A lot of passion and effort has gone into crafting the game's vision and look and feel, and the team is excited to be integrating Web3 technology and ethos into our game development processes. We're thrilled to share this first build with the community, as we continue to hone Skyborne Legacy."
As a game, Skyborne Legacy is a highly engaging MMORPG that places an emphasis on world exploration, collaboration and trade. Inspired by the likes of The Legend of Zelda and Animal Crossing, Skyborne is the collective work of veteran game developers who have worked on major titles like: Star Trek Timelines, Kim Kardashian: Hollywood, Harry Potter: Hogwarts Mystery, Warhammer: Chaos & Conquest, Shop Heroes, Zooba, Castle Age, and many others.
Shortly after a closed preview event for 10,000 holders of its 'Pioneer Badges' – people who joined the game's Discord server during the first week since its launch — Revolving Games will finally reveal the first glimpse of Skyborne Legacy.
Along with this early showcase, Revolving Games will also hold a live Ask-Me-Anything (AMA) session via Twitch, for answering any questions coming from their passionate community. The AMA will feature Christopher Arrington, Skyborne Legacy's Game Director who previously lead blockbuster games like Star Trek Timelines and Warhammer: Chaos & Conquest, and Di Dan, the game's Design Director who played key roles on top 10 grossing mobile mega-hits like Harry Potter: Hogwarts Mystery as Design Director and Kim Kardashian: Hollywood as Economy and Systems Lead. As a bonus, all AMA participants will receive special POAP — short for Proof-of-Attendance-Protocol — non-fungible tokens (NFTs) that will enable access to further exclusive perks, rewards, and airdrops in the future.
Alongside the gameplay reveal and AMA, Revolving Games has also published its roadmap for Skyborne Legacy, outlining its development plans for the months to come.
In case you haven't seen it yet, check out the teaser right here:
Discover more about Revolving Games by checking out the website.