Reality Clash Armoury Store opens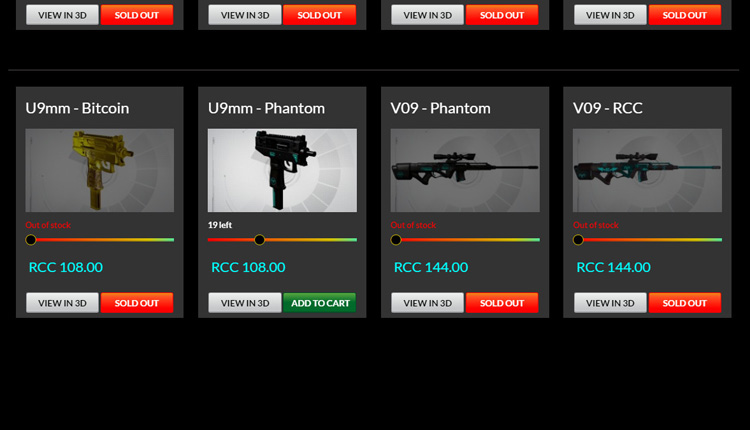 Players can now buy limited-edition in-game weapons
AR FPS mobile game, Reality Clash, has just released a major update that includes version 1.0 of the web-based Reality Clash Armoury Store.
That mean holders of its RCC Gold token can now start buying limited edition weapons in anticipation of the game's release late in 2018.
The initial set of guns will be available in a variety of unique cryptocurrency skins, such as a Bitcoin machine gun or an Ether sniper rifle, amongst others. Each week, two new guns and skins will be released.
Lots of guns
These limited edition items will not be re-released once they have sold out, but owners will be able to trade or sell them to other players via the Armoury Store's trading platform launching in a few months.
Users can sell or trade weapons and exchange the RCC Gold into fiat currency such as Euros or Sterling on exchanges.
You can check out the Armoury Store here or the companion AR mobile app here.
And don't forget to follow BlockchainGamer.biz on Telegram, Twitter and Facebook.