World's First Halal Web3 Ecosystem Launches TijarX Blockchain-Powered Exchange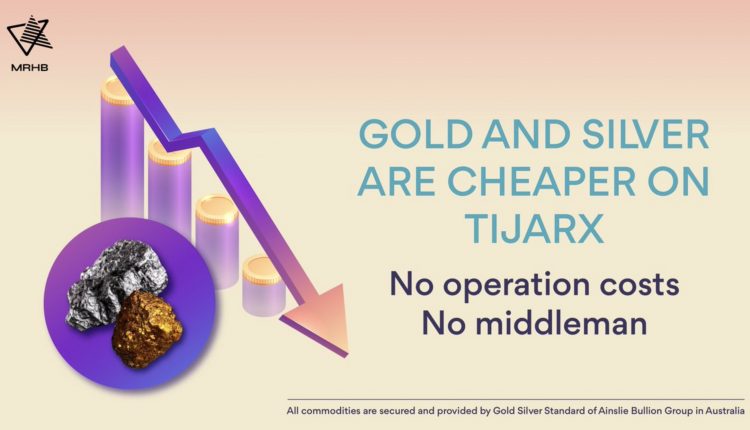 TijarX is a tokenized commodity exchange platform
MRHB (Marhaba).Network, a halal Web3 platform that aims to create ethical crypto solutions for excluded communities across the world, has launched TijarX, a blockchain-powered exchange.
TijarX is a gateway where precious metals and other physical commodities can be traded through smart contracts, allowing these assets such as physical gold and silver-backed tokens to be fully integrated into Web3 and DeFi markets.
All of the platform's commodities will be halal (permitted), with tokenized gold and silver by Gold & Silver Standard (GSS) of the Ainslie Bullion Group being the first commodities to be listed on TijarX.
CTO of MRHB, Deniz Dalkilic commented, "We are extremely proud to finally launch TijarX and offer tokenized commodities to ethics-conscious investors around the world. Our core aim is to add maximum utility to our Web3 ecosystem by bringing precious and illiquid commodities – which are difficult to transport and store in physical form – onto the blockchain. By tokenizing these commodities, they are made available to a much larger market who can trade or invest in these real-world assets.
"To celebrate the launch, we are also making the TijarX free from any transaction fees for the next 6 months, hence further reducing the cost of investing and trading the precious metals."
The platform is 100% backed and redeemable by physical bullion that's securely stored in Australia's Ainslie vaults. MRHB's roadmap highlights that future commodities that may be listed on the platform include wheat, copper, oil or gas, potable water and more.
TijarX can be accessible via the Sahal Wallet, a multi-chain crypto wallet that's built by MRHB which acts as the gateway to the platform's entire ecosystem of halal financial services.