Gaming veteran Tony Harman speaks on blockchain gaming and Random Games title Unioverse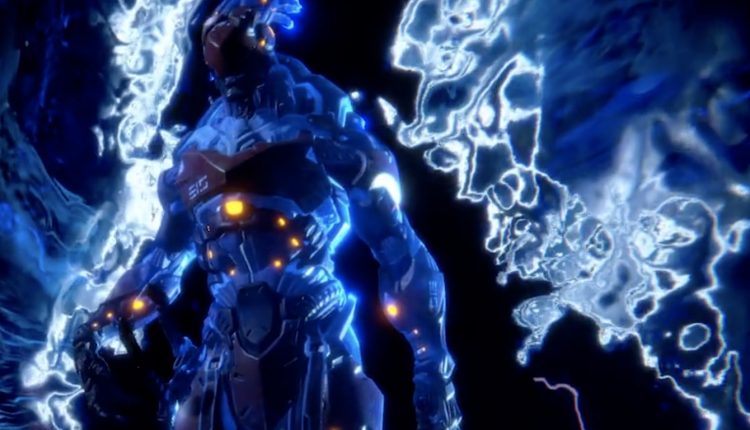 The new project will see the development of a blockchain game that aims to put control in the hands of its users
In a recent article for nft now, games industry veteran Tony Harman spoke on his industry experience and future in blockchain gaming. 
Harman started his career with Nintendo at a time when the company was undergoing massive growth and played a part in aiding the transition of developing hit titles in the western world.
As Director of Development & Acquisitions and Nintendo of America and subsequently President of DMA Design, Harman has played a major role in bringing some of the biggest games to fruition.
Perhaps his biggest hit was Donkey Kong Country, a title that Harman had convinced the Nintendo higher-ups to pass over the IP and allow him to develop a game in the west. It was a smart move as the game is still the best-selling Donkey Kong game to date. 
At some point Harman had taken somewhat of a hiatus from the world of gaming, stating that "I got really, really frustrated with the industry because of free-to-play primarily. You're expecting small game developers to have Harvard MBA business analytics to make a successful game because only one to three percent of [the audience] is paying users". 
Fast forward to today and Harman has rekindled his gaming ambitions with the development of NFT infrastructure playing a large part as to the reason why. As CEO and founder of Random Games the latest project Harman is working on is called Unioverse. A decentralised sci-fi franchise that looks to give away high-quality assets to collectors. The ambition behind the project is fuelled by a love of user-generated content and plans to give collectors a similar opportunity to the ones Harman has experienced throughout his career.
A new 'Unioverse'
To get involved users will need to purchase a Unioverse character NFT, which will then grant free access to Unioverse's upcoming portfolio of video games. The platform will also grant the opportunity for users to access Unioverse assets to create their own titles which Harman stated would be "given away" to holders of the initial collection. Developers will be free to make any kind of game they want and sell it for whatever they wish, Harman has described the project by saying, "It's like Roblox for AAA game developers". The unioverse team will gain a cut of the holder's profit whilst each NFTs underlying smart contract will ensure that the players themselves do not lose out on revenue.
Harman stated that while the origins of Donkey Kong Country are a positive memory, professionally speaking it still came with hiccups as Harman faced a pay cut at the end of that fiscal year due to the overall intake of revenue for Nintendo, despite the fact the title he had worked on being a massive success. Harman notes that starting a decentralised journey is a good way to ensure future projects and their creators do not suffer the same fate.
Harman reflected on the work of comic book writer Stan Lee saying "If you look at Stan Lee, if he literally would have made just a five percent commission off all his work in his lifetime, he would have died with a lot more than a few million dollars. Smart contracts are the right thing to do. You should be able to participate proportionately to your success".
As the world of Web3 continues to develop, industry individuals with years of experience could provide much needed insight to create the best space possible.