Phantom Galaxies first play-and-earn event goes live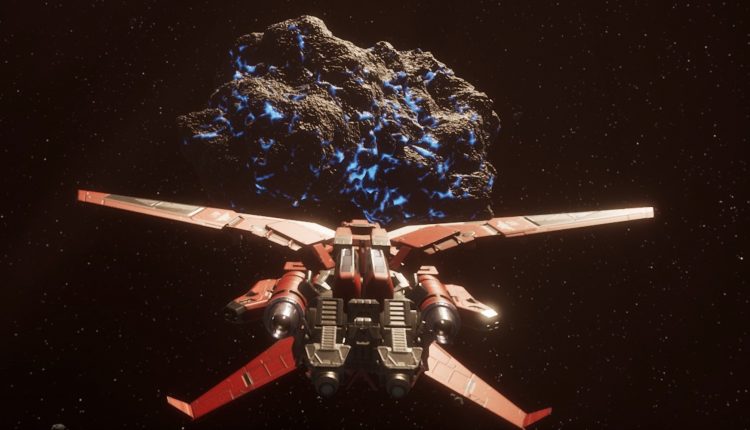 The event will present players with their first in-game event and an opportunity to earn tokens
Animoca Brands has announced the very first Phantom Galaxies' play-and-earn event Astrafite Rush, which starts today, November 4th.
Phantom Galaxies, developed by Blowfish Studios, is an open-world mech combat game that is currently in its public Alpha release phase. The blockchain title is one of the main 'triple A experience' hopes that could – if all goes well – push blockchain gaming into the mainstream with graphics and gameplay to match top-rated console titles. Both aspects are seen as key to generating not only Web3 native appeal, but gaining traction with traditional gaming enthusiasts too.
Co-founder and executive chairman of Animoca Brands, Yat Siu commented on the event saying, "We are incredibly excited to launch the first play-and-earn event for Phantom Galaxies, introducing rewards for the time and effort that players invest in our game, even at the Alpha stage. We believe that the glossy and polished AAA game experience of Phantom Galaxies will be able to onboard traditional gamers to Web3 and the open metaverse, allowing them to enjoy the benefits of true digital property rights."
Co-founder and managing director of Blowfish Studios, Ben Lee also commented on the event, "Astrafite Rush breaks significant new ground for Phantom Galaxies, as the project's first in-game online event. This is a crucial part of our Alpha process, as we test new waters and give players a taste of live and competitive gameplay. We can't wait for everyone to launch into the Rush!"
Event details
The event will see players race against time, mining precious Astrafite and defeating pirates to earn Astrafer tokens — the official governance and utility token for the game — players will need to own at least one of Phantom Galaxies' Origin Collection NFT and complete episodes one to three of the game to participate in the event. The Astrafite Rush will take place across six "cycles" over six weeks, each running from Friday to the following Wednesday.
In each cycle of the event, players will be ranked on a leaderboard based on their progress. Players who rank among the top 10,000 on the leaderboard will receive Astrafer tokens with the amount being determined by their final leaderboard position.