HitBox Games secures $1.6M funding to power the growth of its hack 'n' slash title Swords of Blood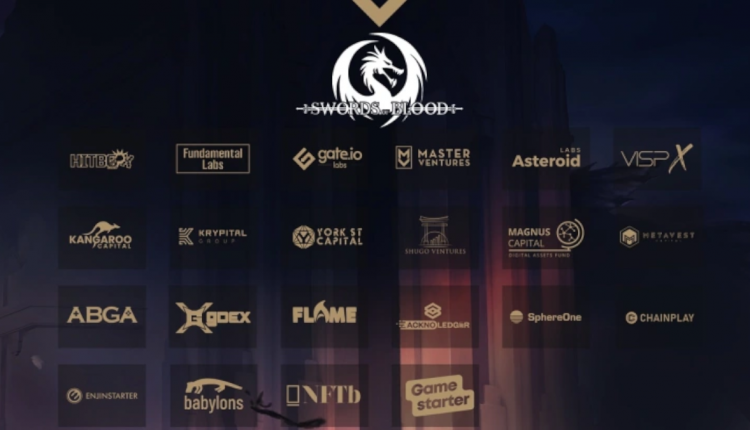 The role-playing game sees players slashing their way through dungeons and bosses while its Web3 elements allow players to pick up NFTs.
HitBox Games has raised $1.6 million in funding for its Web3-based hack 'n' slash role-playing game Swords of Blood. The backing was seen from Fundamental Labs, Gate io Labs, Master Ventures, and others.
The hack 'n' slash title is the Web3 expansion to the successful Web2 game, Blade Bound, and Swords of Blood intends to merge both Web2 and Web3 with this latest instalment. The game provides players with a gaming experience that resembles the look and feel of a Diablo title, with the player being able to take on different roles such as a battle mage or sword master. The title is aiming to be accessible for those interested in the Web3 elements while still providing a solid, high-quality gaming experience and story.
The game offers dungeon exploration, mini-bosses, and solo gameplay expansion. There's also the ability for players to join clans and compete in tournaments. Throughout the player's journey, the player can collect resources such as gold and craft useful items and weapons.
Securing player assets
The creators of the game are stepping in with an abundance of experience. CEO of Hitbox Games, James Seaman boasts 35 years of experience in sports development and management, director of game development Mariusz Szynalik also brings experience to the table with a decade of game publishing and management behind them. The team also has talent from long-running franchises such as Sim City, Rainbow Six, and Prince of Persia.
Players can win tokens and NFTs by joining in on multiplayer modes and tournaments, they can also unlock special upgrades for their items and legendary items can be exchanged for fiat monetisation through the NFT marketplace.
CEO at Hitbox Games, James Seaman commented on the upcoming game saying, "We designed Swords of Blood as a free-to-play RPG to tap into the market for mass adoption by both Web2 and Web3 players. The game is ready to download and play, no need to purchase any NFTs or deal with external wallets. Your account will have a secure custodial wallet to hold all items or use SWDTKN tokens without leaving the game"
Seaman went on to say "Players will remain in full control of their assets, which cannot be revoked or locked. This is highly important in rebuilding a robust blockchain system, especially after the latest events with a flawed ownership model, which led to crypto market volatility".
The game will be launched on Polygon and the new step is an NFT sale for early adopters who wish to own a part of the game. This collection is intended to be announced soon and Swords of Blood is currently looking toward its beta launch.