Swords of Blood successfully closes seed funding round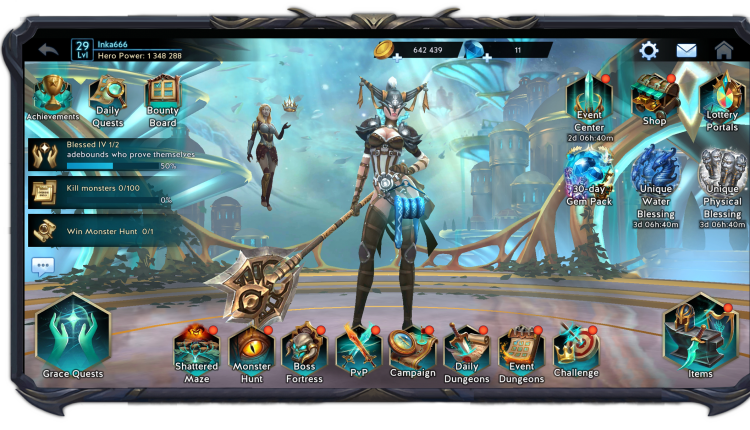 Swords of Blood recently closed its seed funding round, intending to tap into the mainstream gaming market. To accomplish this, the company aims to onboard both web2 and web3 players onto a seamless gaming experience – providing the best of both worlds.
"We designed Swords of Blood as a free-to-play RPG to tap the market for mass adoption by both Web2 and Web3 players. The game is ready to download and play, no need to buy any NFT or deal with an external wallet. Your account will have a safe custodial wallet to hold all items or use SWDTKN tokens without leaving the game," said James Seaman, CEO of Swords of Blood.
A fast-paced hack-and-slash RPG, Swords of Blood is able to bridge web2 and 3 through its AAA-tier graphics, animation and deep lore. The realm of Ezura, ravaged by the Betrayer's forces, has fallen into chaos. The last defenders of light have been wiped out. A powerful goddess, the Sentinel, has been summoned to use her remaining power and help a lone warrior against the forces of evil, to restore Ezura to its former glory.
For players, the game will offer dungeon exploration, mini-bosses, solo gameplay expansion, clans, tournaments, and 4, 8, and revolutionary 16-player PvP modes. Along with these experiences, players will regularly gather gold, and craft additional items and weapons.
With this bridging of the gaming world, Swords of Blood operates as a more sustainable concept: leveraging Play-to-Earn and Win-To-Earn mechanics. Players will not only earn in-game currency, but they can craft and own items and unlock special upgrades.
By joining tournaments and multiplayer mode, players can win tokens and valuable NFT. All Legendary Items in Swords of Blood could be exchangeable for fiat monetization through the NFT marketplace. 
To ensure this sustainable construction is possible, the game will be built on top of Polygon, due to its low fees and potential for scalability. With the Stardust wallet and the SphereOne multi-chain service, players will access the Polygon chain in a seamless, optimized way with no extra setup or even needing to leave the game.
"We are confident that Polygon's high speeds combined with low transaction fees are a great fit for high quality games such as Swords of Blood, and we are excited to collaborate with Hitbox Games to offer gamers around the world the most convenient and accessible framework possible," said Urvit Goel, VP, Head of Global Games and Platform BD at Polygon Studios. "This Web3-native approach guarantees that players will always retain full control over their in-game items without needless complexities and roadblocks, allowing them to fully focus on Swords of Blood's engaging gameplay and story.".
Swords of Blood has already partnered with Stardust which allows an automated creation of a custodial wallet, with no need for browser extensions or external wallet downloads. Players can buy SWDTKN without leaving the game and spend and swap to upgrade their equipment and powers. All gamers can start for free using the model of a Web2 game, but also start building up assets as they progress.
The next stage for Swords of Blood will be an NFT sale for early adopters that want to invest in a piece of the game's metaverse. Swords of Blood is also planning a beta launch, to be announced through the official Discord channel.