Web3 card game The Lost Glitches set to launch on ImmutableX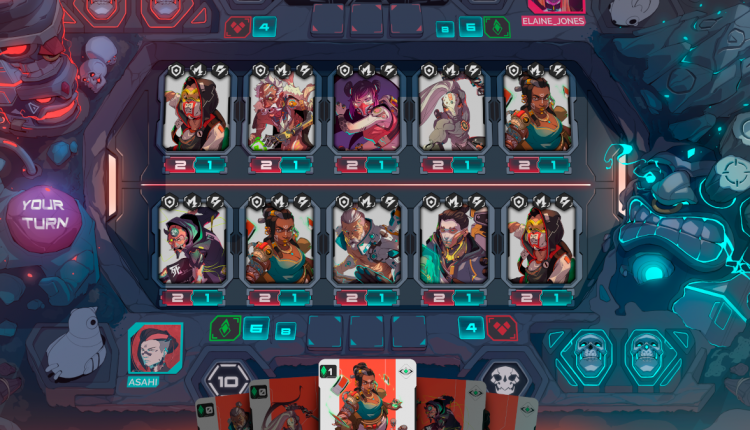 Trading card games are popular on the ImmutableX platform and this latest addition intends to make the Immutable portfolio even stronger
Game developer Honig Studios has announced that its new upcoming title, The Lost Glitches will be launching exclusively on ImmutableX.
The Lost Glitches is a Web3-native trading card game that intends to combine extensive role-playing elements with physical trading cards. The title is aiming to give players an experience that is full of immersive storytelling and replayability, this is all in addition to the ability to have full digital ownership of in-game collectibles. The launch of the game was helped by a $72 million fund secured from the German Federal Ministry of Transport and Digital Infrastructure.
The Immutable ecosystem already contains many of the most popular NFT card trading games such as Gods Unchained, CryptoSpells, and Goons Balatroon. By choosing ImmutableX, The Lost Glitches will be joining a strong portfolio of gaming titles and can offer its players usability while maintaining Ethereum-grade security.
Making Web3 fun and easy
VP of global business development for Immutable X, Andrew Sorokovsky commented on the game saying, "The demand for NFT trading card games on Immutable is exceptionally high at the moment. We're delighted to be adding another high-quality title to our lineup. We are not only able to offer the widest range of TCGs, but we can provide a premium experience for players, delivering a versatile, engaging, and rewarding ecosystem full of fun and entertainment".
The Lost Glitches offers players multiplayer modes where they can battle against one another and single-player campaigns, quests, and competitive events. In addition to collecting cards, players can level up their characters and choose how to upgrade their skill tree. This gameplay offers a sense of strategy as powerful combinations can be created depending on how you upgrade and use your skills.
The Lost Glitches founder, Alexey Ivanov spoke on the gaming experience noting, "Beyond creating and immersing players in the unique and rich cyberpunk atmosphere of The Lost Glitches world, we also want to make education and onboarding of new players to web3 a fun and easy-to-understand experience. This is why we're excited to be partnering with IMX, a platform fully dedicated to gaming, as ImmutableX will help us to easily integrate these aspects".
The game is expected to launch for PC and Mac in Q1 2024, mobile and console versions are intended to follow shortly after.