Battlebound announces the launch of Cosmic Cup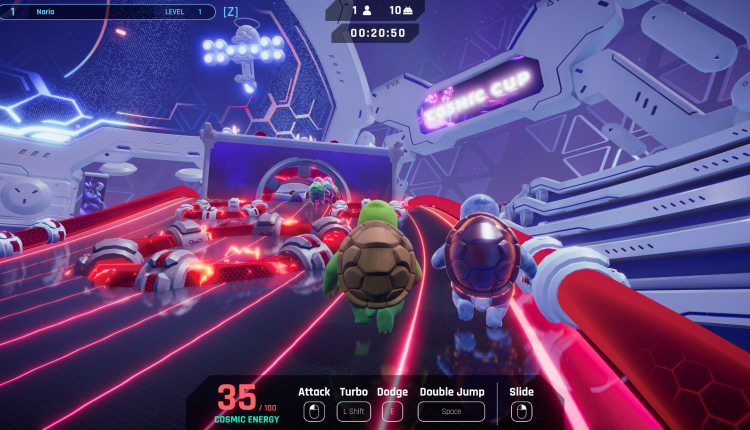 Battlebound, the web3 game studio, has launched a new game mode – the Cosmic Cup – and new NFT 'Purrtle Packs'. The latter packs consist of in-game wearables that evolve through persistent gameplay to become NFT Avatars.
As it's latest game mode, built within the Evaverse, the Cosmic Cup is an immersive pet racer where NFT-based avatars compete against each other. Battlebound has created an exclusive collection of Purrtles, a fusion of cat and turtle avatars inspired by the nostalgic CryptoKitties characters, to be raced in Cosmic Cup. 
Battlebound is the creator of the Evaverse, a Compete-to-Own platform built for gamers and NFT collectors to compete, play, and socialize in an immersive world. The company will also mint special Purrtle Packs – in-game backpack wearables that will level up as players progress through the different game modes in the Evaverse. Once the player has reached the maximum experience points, a unique 1/1 Purrtle NFT avatar will be awarded. Purrtles with rare traits are more likely to be awarded first, incentivizing players to level up their Purrtle Packs quickly.
In total, the game will distribute 10,000 packs: with 5,000 being dropped in December, and a further 5,000 in the near future. Evaverse Genesis NFT holders will automatically receive a Purrtle Pack NFT, and additional packs will be distributed in December through collaborations with Coinbase Wallet, Magic Eden, and Battlebound community events. Users can register for a chance to win a Purrtle here. 
Players with or without NFTs are invited to play Cosmic Cup within Evaverse on Steam.