Forj and VIKER partner to launch PolkaPets World NFTs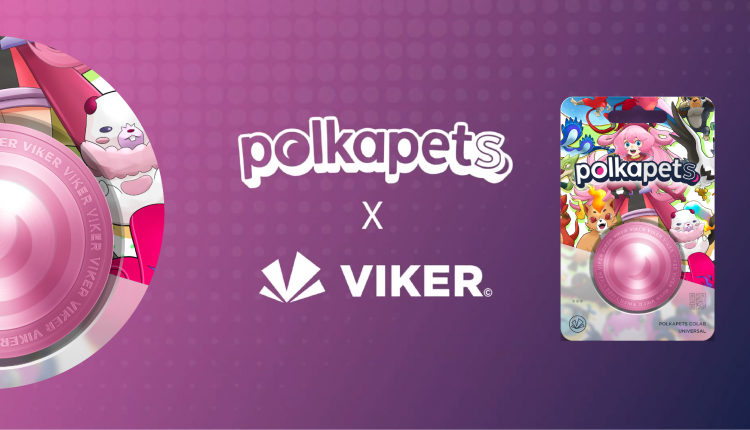 Animoca Brands subsidiary – Forj – has partnered up with VIKER to launch its new PolkaPets World NFT called 'VIKER PolkaPet Pass' (VPPP). For existing holders of one of the brand's NFTs, VPPPs will be available for free.
All holders of an original PolkaPet, or special edition 'Fenix' pet, are eligible and will receive a special dedicated airdrop on the Polygon network with a limited edition VPPP NFT. This will be instantly usable in VIKER's Solitaire Play-and-Earn mobile game, available on the App Store and Google Play.
The VPPP NFT will enable the holder to earn double Bitcoin rewards across VIKER's portfolio of casual mobile games. So far, these consist of Solitaire, with Who Wants to be a Millionaire and Balls King arriving soon.
In addition to being leveraged in-game, 2023 opens up new opportunities for VPPP holders, as they will be able to earn in-game virtual tokens – $PETS – across VIKER's library of mobile games.
"We designed our Web3 platform and games to enable collaboration with leading NFT collections and brands by offering a simple way to add real utility and Play-and-Earn mechanics across our multi-game ecosystem," said Ben Cusack, Founder of VIKER. "Spending more time playing VIKER casual mobile games can now offer double bitcoin rewards for PolkaPet owners."
"Onboarding Web 2.0 audiences to Web3 gaming experiences was core to the vision underpinning PolkaPet World," Said Harry L, CEO and Founder of Forj, and PolkaPet World Team Lead. "With VIKER's huge mobile game ecosystem now allowing our PolkaPet audience the chance to experience the PolkaPets IP on mobile gaming we're breaking new ground in Web3 entertainment."