Yeeha Games releases its first Polygon-based MMORPG – Oath of Peak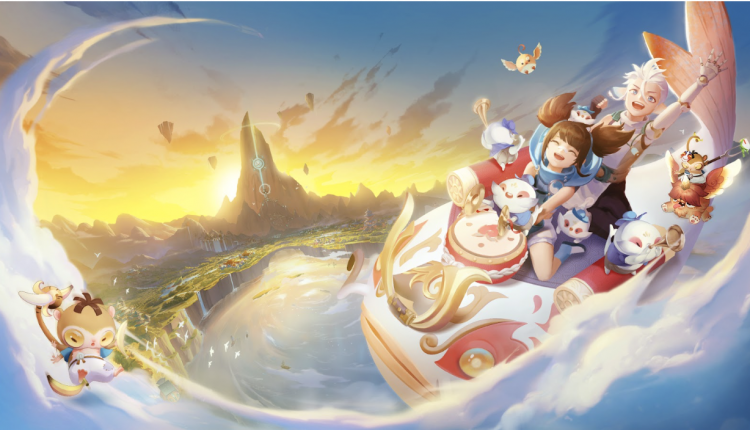 Yeeha Games has announced the launch of its very first MMORPG called Oath of Peak, including a gameplay-focused trailer. Yeeha's new title is made more interesting by the fact that it's built on top of the Polygon Blockchain.
Even at this stage, Oath of Peak has garnered impressive reviews and pre-registrations – more than 300,000 signing up for its closed beta.
Players join the game as Spirit Benders journeying across the Omnispirit Realm, a world full of wonders and fantastical creatures like Spirit Beasts that roam the land. Gamers who want more skin in the game can get their hands on the powerful Genesis Primordial Spirit Beast (PSB) NFTs. 
As of its launch, 10,000 NFTs will be available, which are broken up into 5,000 Genesis Kiufeng PSBs and 5,000 Genesis Huodou.
Based on the type and gender, players can use these PSBs to breed even more PSBs, which can then be sold off or traded on the secondary market. Development for the game began in 2018 after the dev team's previous MMORPG, A Chinese Ghost Story, netted more than 18 million downloads worldwide.
Since it began in 2018, Yeeha Games' Oath of Peak has also gained more than $20 million in investment, which was then pressed into developing the core gameplay.
"We wanted to create a fun experience that we would be proud to play ourselves, as passionate MMORPG players… We chose to implement some blockchain technology as it enabled the game to be more interactive, and feel more immersive."


Grant Zhang – Oath of Peak game lead
Future events and updates for the game will be announced via the Oath of Peak's Twitter account, where the team frequently hosts giveaways for early participants as well. Once the game is released, it will be available for download on the Google Play Store and the Apple App Store.