Yeeha Games has announced 500,000 pre-registrations for its new MMORPG – Oath of Peak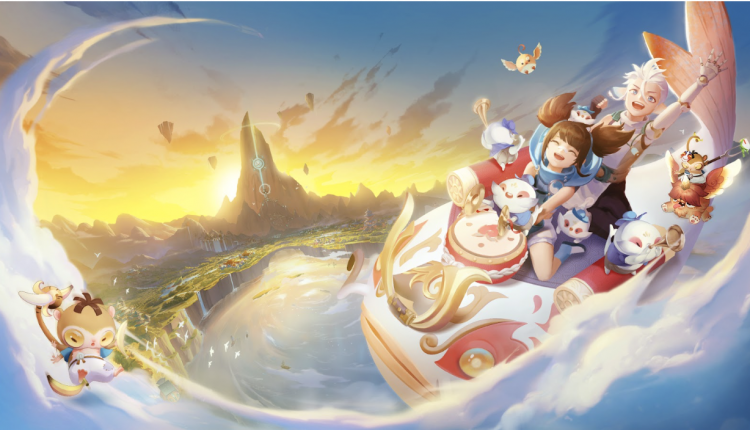 Yeeha Games has announced already favourable reviews of its recently launched Web3 MMORPG – Oath of Peak – this past week. Following its trailer launch, the MMORPG reported the pre-registration of more than 500,000 players.
The good news is the culmination of more than four years of development, following the incredible success of A Chinese Ghost Story, which netted over 18 million global downloads. Since then, Oath of Peak has become one of the most ambitious gaming projects in web3 today, with more than $20 million invested into developing the core gameplay alone.
Players join the game as Spirit Benders journeying across the Omnispirit Realm, a world full of wonders and fantastical creatures like Spirit Beasts that roam the land. Gamers who want more skin in the game can get their hands on the powerful Genesis Primordial Spirit Beast (PSB) NFTs. 
In total, 10,000 NFTs will be made available at launch, of which 5,000 are Genesis Kiufeng PSBs, and the other 5,000 are Genesis Huodou. Based on the type and gender, players can use these PSBs to breed even more PSBs, which can then be sold off or traded on the secondary market.
Urvit Goel, VP of Global Games & Platform Business Development at Polygon, said, "We're immensely excited to see Oath of Peak go live on Polygon. The team's passion and attention to detail is clearly reflected in the gameplay, making Oath of Peak a solid contender to become one of web3's flagship games." 
Future events and updates for the game will be announced via the Oath of Peak Twitter account, where the team frequently hosts giveaways for early participants as well. Once the game is released, it will be available for download on the Google Play Store and the Apple App Store.