Planet Mojo Sells Out in 4 Seconds during Magic Eden Mint Madness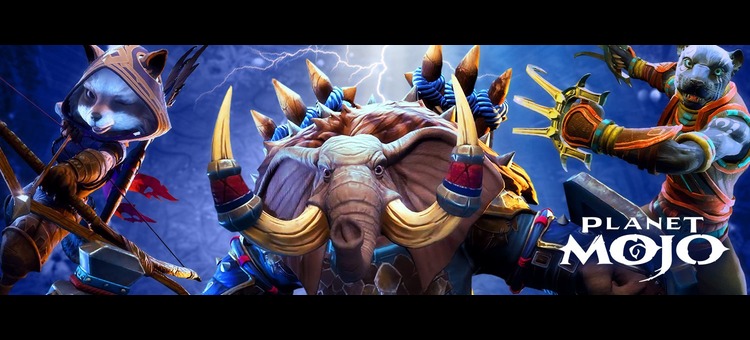 Planet Mojo NFTs featured on Magic Eden's Mint Madness were sold out in 4 seconds. Learn more about the event here.
On March 2nd, Magic Eden, the cross-chain NFT platform, announced 'Mint Madness' – an event that offers free minting for the featured games. Planet Mojo was one of the games in Mint Madness – and it was exclusively on Polygon.
Planet Mojo, along with Alaska Gold Rush and Meta Star Strikers, were the first games to kick off the free minting on the NFT platform's launchpad.
The event began on March 3rd, and on March 4th, Planet Mojo tweeted that they were sold out in 4 seconds.
As you can see, the Planet Mojo team thanked the players for their warm response. They also mentioned that even though the free minting event was over, players could check out the NFT collection on the secondary market.
Then, on March 6th, Planet Mojo's tweet hinted towards a big reveal.
As you can see, the tweet says, "The best is yet to come" and the users in the comment section seemed to be excited about the reveal.
About Magic Eden's Mint Madness
Mint Madness also has a leaderboard with a prize pool of 20,000 MATIC for the Polygon collections (9 of the featured games are based on Polygon). It might be worth noting that Magic Eden had expanded to Polygon in November 2022, which is fairly recent.
Magic Eden will track the NFTs from Mint Madness, which are being traded on the secondary market. The top 10 traders will be selected based on the trade volume, and the user who tops the leaderboard will receive a 4,500 MATIC reward.
Along with Planet Mojo, 11 other games were listed, which include Blast Royale, Shrapnel, Meta Star Strikers, Alaska Gold Rush, PetoBot, Legendary Heroes Unchained, Rogue Nation, Realm Hunter, Freckle TV, Papu Superstars, and Tearing Spaces. Out of these, nine projects are on Polygon, three on Ethereum, and one on Solana.