BUFF will reward gamers across platforms just for playing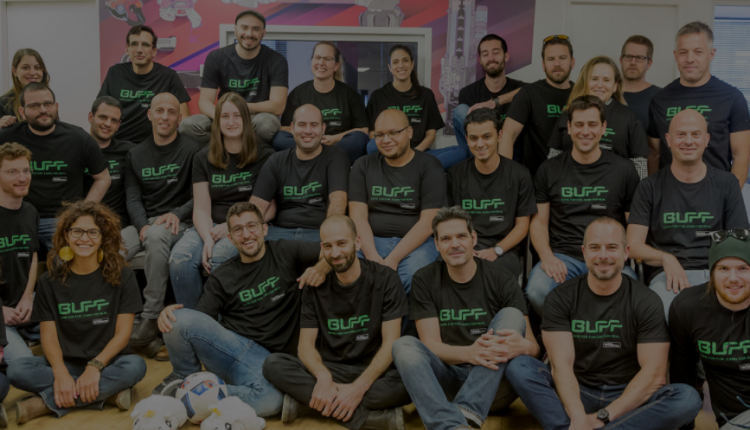 Overwolf partnership promises players portable rewards across IPs
Blockchain-based loyalty outfit, BUFF, has teamed up with software platform, Overwolf, ahead of the launch of the BUFF coin later this spring.
BUFF is a global loyalty program that rewards gamers with real world value for in-game skills across multiple platforms and brands.
Where each game carries its own individual game economy, the BUFF platform allows gamers to be rewarded with BUFF Coins by playing and earning in-game achievements which they can then exchange for in-game items across various brands and platforms.
The Overwolf software platform is designed to help develop apps for games that enhance the experience without breaking immersion for its 15 million monthly active users. As part of the partnership, BUFF coin holders will be able to exchange their coins for Wolfcoins.
A great impact on gaming
"Overwolf are very pleased to be partnering with BUFF. The emergence of token economies and blockchain technology will have a great impact on gaming," said Uri Marchand, CEO of Overwolf.
"By joining with BUFF's project, we are taking a step towards incorporating these new technologies into our own service and ensuring that our fans are able to enjoy cutting edge developments in the gaming sphere."
"BUFF's partnership with Overwolf represents the next big step for the gaming world. By integrating Overwolf's massively influential software into our platform, we can start to move forward with a fully decentralized and community-based loyalty scheme for gamers," commented Elay De Beer, CEO of BUFF. "This partnership is the start of a network that we will continue to develop, as we further advance the BUFF platform."
New advisor
BUFF has appointed Jay Cohen, former President and General Manager of Wargaming America, as advisor.
"Overwolf completely understands the desires of the gaming community in a constantly evolving landscape. With players putting more time than ever before into their passion, the partnership between Overwolf and BUFF is creating a hugely innovative platform that allows gamers to reap rewards and earn from their loyalty. There simply is no other platform like this that offers players the chance to earn back from the time they put in," said Cohen.
"From the very beginning, the BUFF team captured my attention with their compelling focus, drive and ambition and I'm pleased to now be able to play a role in bringing this exciting platform to life."