Arbitrum, Polygon and Immutable add most new games in April 2023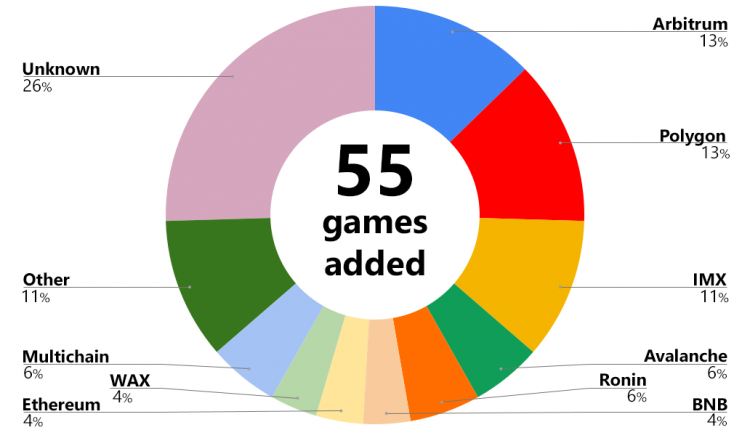 Crunching new data from the Big Blockchain Game List, shows that 55 games were added during April.
The Arbitrum and Polygon blockchains share the top spot with 13% each of the games. IMX is in third place, however this is most likely because Immutable's game library was especially focused on, rather than the chain announcing new games during this time.
The Big List has also seen two new blockchains enter during April, which extends the total number of chains listed to 81. The new chains are Venom, which is home to metaverse title Nümi, and MultiVAC, home to Proxima Ascension.
Other noticeable newcomers are Giant Networks' The Wandering Giant, Feature.io's Lollipop Racing, AI powered soccer game AI League, Royale Chess and XOCIETY.
You can keep up-to-date with all the analysis of the data at the BigBlockchainGames website or check out the raw data here.