Lucky for some: 13 reasons why you need to be at next week's Blockchain Gamer Connects San Francisco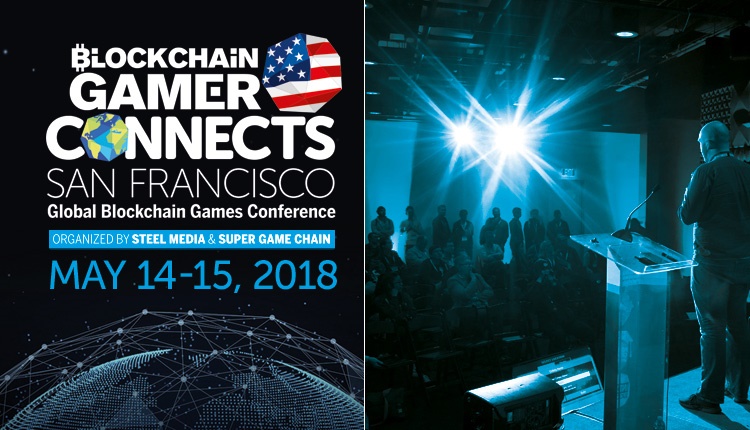 From the four conference tracks by 40 world-class speakers to networking, pitching and the Global Connects Party
More than 400 blockchain gaming professionals will gather at the Bespoke venue next week for the first ever Blockchain Gamer Connects San Francisco. If you're not one of them, here are 13 reasons you should be there. And for the superstitious among you, try thinking of it as 12+1 reasons…
1) Two days of four conference tracks
Blockchain Gamer Connects presents an unrivalled conference schedule of industry experts and thought leaders already blazing trails in this revolutionary new sector.
It's an amazing line-up of speakers for the show's debut, featuring 40 pioneers across four tracks combining blockchain and video games to change the way we play forever. You'll be able to hear first-hand from these thought leaders as they explain how they made money from blockchain games – and how you could too!
Check out the full conference schedule to find out more about the speakers taking part.
2) The Blockchain Basics
If you're a games developer curious to find out more about how to integrate blockchain mechanics in your project, then this is the track for you.
3) Gamemaker Sessions
Learn from the triumphs – and mistakes – of developers who are already eyeballs-deep in this exciting sector so you can bring their experience to bear on your own blockchain game.
4) ICO Insights & Token Trends
Exploring future integrations of blockchain and games, learn how to create and manage a currency before, during and after an Initial Coin Offering.
5) Link To The Future
An essential track for anyone keen to find out more about the future of blockchain and the emerging gameplay mechanics that will inspire the next generation of blockchain games. These seminars will identify today's top trends and explore where the industry will go next.
6)
The Roadshow Pitching Sessions
Watch a series of hopeful contestants as they deliver the pitch of their lives to a panel of investors on stage. Cheer on your favourite as they compete to secure investment and win a $15,000 prize pool for the best five-minute pitch.

7) Network with 400 blockchain professionals
Whether you're looking for investment or a technical partner to help deliver your project, you'll find 400 industry professionals on the show floor and in the conference halls at Blockchain Gamer Connects. We've brought them all together under one roof – the rest is up to you!
8) Pitch & Match
Our meeting scheduler is free to all delegates, so you can find that perfect contact and arrange to meet them in person. Our delegates span the entire spectrum of the industry from students and indie studios to the media, international investors and publishers.
9) Two shows for the price of one
Blockchain Gamer Connects will run as part of leading mobile gaming industry conference, Pocket Gamer Connects, returning to San Francisco for its fifth outing this year. Your ticket grants you access to both shows, giving you access to a further 10 conference tracks delivered by 100 world-class speakers. You can see the full speaker schedule here.
10) SpeedMatch
Whether you're a developer looking for help releasing your game, or an investor seeking up-and-coming talent, these sessions pair developers in rapid succession with a series of publishers and investors in a series of speed-dating style meetings.
11) Indie Pitches
What better way to find out what the world's indie devs are working on in their secret bunkers than to see them go head-to-head in competition? A rare opportunity to learn from an expert panel of judges as they vote for the most original, entertaining and polished games.
12) Big Indie Zone
Want to get hands on with indie projects from all around the world? You'll want to head for the Big Indie Zone then! It's a glorious collective of indie devs all corralled together to make it easier for you to find inspiration, make contacts or do business.
13) Global Connects party
And if that all sounds a bit serious, day one closes with our infamous Global Connects party. That's where the networking goes on into the night and you might just make lifelong friends and find your fortune…