Ape Accelerator is live to boost ApeCoin adoption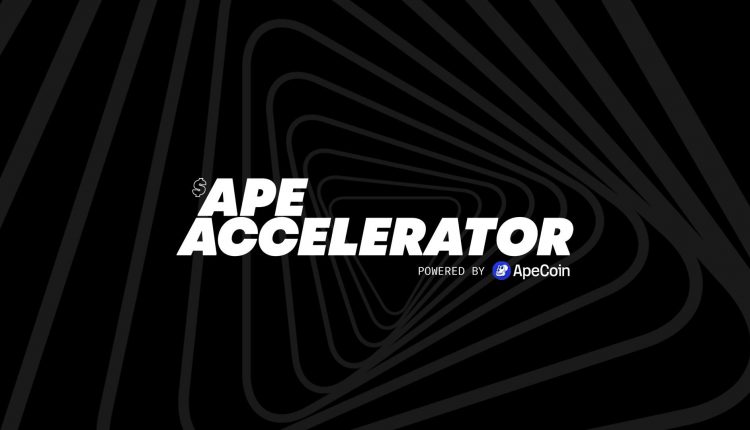 Sign up to our Substack, follow us on Twitter and connect with us on LinkedIn.
Web3 tech company (and Animoca Brands subsidiary) Forj has launched its incubation platform APE Accelerator.
Following an approval from the ApeCoin DAO in May 2023 and additional funding from the community, Forj set out to build the accelerator, which aims to support web3 ideas that benefit the ApeCoin ecosystem and add utility to its underlying APE token.
The accelerator is now open for applications. This means that successful applicants will have the opportunity to launch their web3 projects to the ApeCoin community, which will be able to support approved projects through the APE Launchpad by purchasing NFTs and other tokens. In addition, they can vote for which projects should be accepted.
Forj CEO Harry Liu commented "Today marks the beginning of a step change in innovation for the ApeCoin community. $APE Accelerator welcomes web3 founders to apply now and join us in our mission to take the ApeCoin ecosystem to new heights."
"Community-driven initiatives such as $APE Accelerator capture the very ethos of web3 entrepreneurship, and put ApeCoin holders in the driving seat of innovation for the ecosystem they're a part of. $APE Accelerator provides us with a roadmap for the future of online ecosystem growth, and we eagerly await the exciting new projects that will emerge from this program," added Animoca Brands co-founder and executive chairman Yat Siu.
APE Accelerator will initially operate on the Ethereum network and feature a tiered structure for participation. Tier requirements can be defined through an ApeCoin DAO voting process and will be based on users' APE stakes and NFT holdings.
Visit the APE Accelerator website for more details.