MegaCryptoPolis brings SimCity gameplay to Ethereum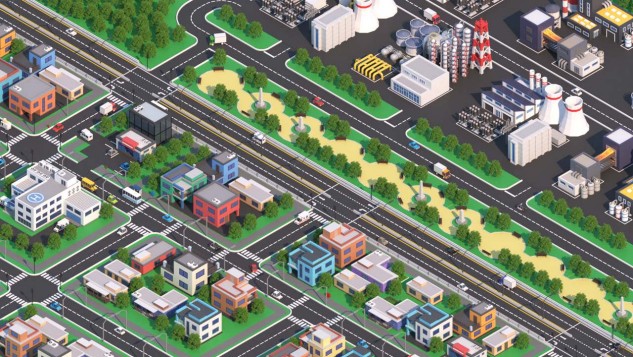 MCP wants you to build and manage your own city block(chain)
MegaCryptoPolis is an attempt to capture the spirit of games like SimCity through blockchain technology.
Launching today – May 21st – MegaCryptoPolis wants players to work together to purchase plots of land, and build a successful city together.
Using an influence system, MCP encourages land use in a similar way to real city planning. For example – building a residential building near a manufacturing facility would result in a lesser land value, but building commercial near residential increases influence.
The initial cost for a single block starts at 0.015 ETH, with all blocks being hardcoded to rise up to 7.5 ETH once all neighboring blocks are sold.