Blockchain streaming platform DLive launches on Android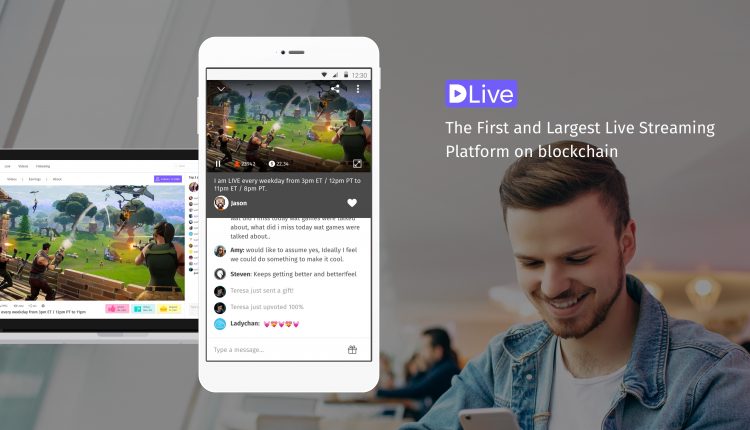 Six months after launching, DLive hits 500,000 MAUs
Self-described as the 'Twitch of Blockchain', DLive has launched its live streaming service for Android. Its application is available for download as an APK via the company's website.
Founded by Charles Wayn and Cole Chen, DLive is a decentralised live streaming platform built on top of the Steem blockchain. Since its launch six months ago, it claims to have an active user-base of over 500,000 monthly.
DLive's users have also contributed more than $2.6 million in various cryptocurrencies via upvotes, gifts and donations to the developers of the platform.
A decentralised alternative for live streaming
DLive puts the control of content into the hands of its users, allowing them to upvote or flag content they do/don't want to see on their account.
As a result, content creators that are upvoted will earn STEEM tokens, the blockchain's internal currency, where it's user-driven, content creators are not subject to revenue deductions or fees, allowing them to maximise revenue from their content.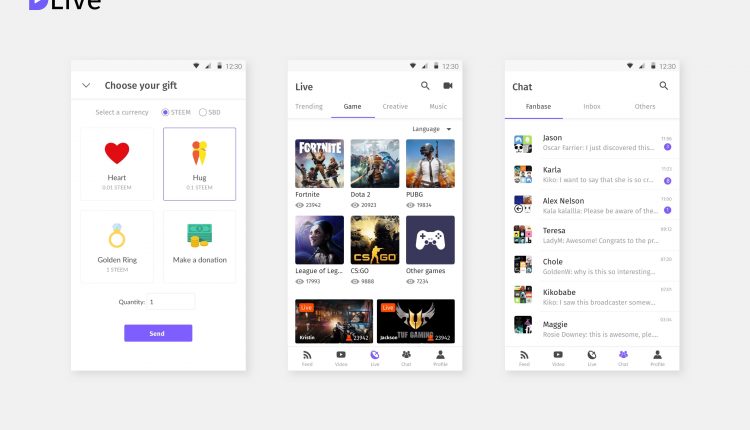 "Blockchain has enormous potential to change how people stream and watch videos," said Charles Wayn, CEO of DLive.
"Today, the industry is dominated by a few massive companies who are incentivised to take money from their creators and push ads into content whenever possible."
"By decentralizing streaming, we can democratize video content while giving a better experience to viewers and creators. Creators on DLive also have a chance to find an audience and not get buried under millions of streamers, as with larger platforms."
Where is DLive now?
With the launch of its platform for Android users, DLive has been providing content management support. This includes the management of over 2 million STEEM tokens with which to reward content creators based on its quality and feedback from the community.
"Platforms like DLive will be essential in disrupting the way people consume media." said Ned Scott, CEO of Steemit, which has a market cap of over $430 million. "So far people really seem to embrace DLive and we're very proud to have the platform on Steem."
And don't forget to follow BlockchainGamer.biz on Twitter, Facebook and YouTube.
You can also check out our Telegram news-only feed and drop into the conversion in our Telegram chat channel.