BuildETH to host developer conference on 28th June in San Francisco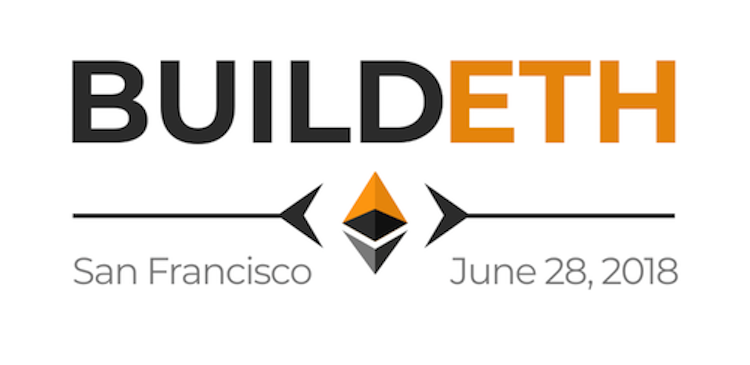 "One of the greatest barriers to this space's growth in a more productive way is the dissemination of the information that will allow people to evaluate and validate these protocols themselves." – Karl Floersch, Ethereum Researcher
BuildETH has announced it will be hosting a developer conference in San Francisco, California on Thursday the 28th of June.
According to BuildETH, it aims to create a strong community by bringing together highly experienced speakers and sponsors to help new developers build new applications on the ethereum blockchain.
It's also open to those that are otherwise new to blockchain and have an interest in learning about development.
"One of the greatest barriers to this space's growth in a more productive way is the dissemination of the information that will allow people to evaluate and validate these protocols themselves." – Karl Floersch, Ethereum Researcher
BuildETH conference details
Within the one-day conference, BuildETH and its speakers will cover a wide range of topics regarding blockchain development:
The State of the Ethereum Network

Future of Ethereum

Apps, Dapps, and the Decentralized Web

Using Web3 the Right Way

Working with Dapp Browsers

Decentralized App Architecture and Design

The Decentralized Developer Toolbox

Lessons on Building a Decentralized App

An Analysis of Failed Contracts

Smart Contract Patterns

Law and Economics around Dapps

Crowd-Sourced Dapp Debugging

User Experience in a Decentralized World

Interoperability and Scaling

Trust and Safety in a Token Ecosystem

Top Security Patterns for Smart Contract Developers
The talks also include roundtable discussions between the speakers and workshops aimed at providing participants with insights into blockchain and dApp development.
Speakers for the discussions and workshops within the event include:
Karl Floersch, Ethereum

Joseph Chow, ConsenSys

Viktor Radchenko, Trust Wallet

Shawn Douglass, Amberdata

Ling Qing Meng, Decentral, Inc.

Sarah Baker Mills, ConsenSys

Petros Ring, Block 16

Sam Suh, Blockchain Engineer

Matt Condon, XLNT

Micaela Neus, Quantstamp

John Pacific, NuCypher

Mike Pumphrey, Truffle

Chris Padovano, MakerDAO

Sid Coelho-Prahbu, Toshi

Aparna Krishnan, Token Thunder

Grant Hummer, Chromatic Capital
Tickets will cost $99, and for more information about the event including how to attend, please visit the BuildETH website,
And don't forget to follow BlockchainGamer.biz on Twitter, Facebook and YouTube.
You can also check out our Telegram news-only feed and drop into the conversion in our Telegram chat channel.