Alto.io announces its lineup of judges for the Cryptogame Challenge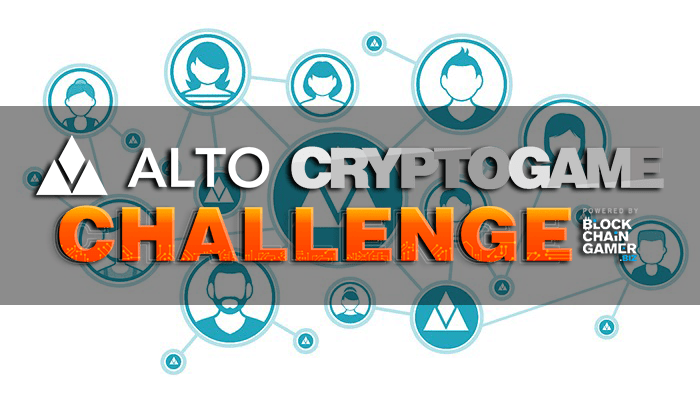 Competition is certain to be fierce in Alto's Cryptogame Challenge
July 4th saw the conclusion of pitch submissions for Alto's Cryptogame Challenge, with all applicants moving on to the next phase of the contest.
Out of the competitors that successfully put forward their pitch, five will move onto the next stage, with three being chosen, and one ultimate winner obtaining more than $70,000 in cash and support with which to launch their own Initial Item Offering.
With the pitches decided on, the competitors now move on to the pitch judging phase, with Alto announcing the line-up of judges that will decide who will go on to the next stage.
Alto's judge line-up
The judges of #Cryptogame Challenge: Jon Jordan, Co-Founder @PGBiz; @polats, CTO @Alto_io; @purploony, Creative Director of @altitude_games and @rudykoch, CEO & Founder of @cryptobitgames are currently going through the amazing pitches we've received. Stay tuned for the results! pic.twitter.com/ksxgIB058W

— Alto (@Alto_io) July 9, 2018
It a tweet this morning, Alto announced the line-up of judges as:
Jon Jordan – Co-Founder of PocketGamer.biz and Editor-at-Large of Blockchaingamer.biz
Rudy Koch – CEO and Founder of Cryptobit Games
Luna Javier – Creative Director of Altitude Games
Paul Gadi – CTO of Alto.io
These judges were responsible for deciding on the top 5 pitches which will go on to the next round. The results will be announced by Alto by the end of today.
And don't forget to follow BlockchainGamer.biz on Twitter, Facebook, and YouTube.
You can also check out our Telegram news-only feed and drop into the conversion in our Telegram chat channel.