Video: Designing CryptoWars' innovative risk-reward blockchain game mechanics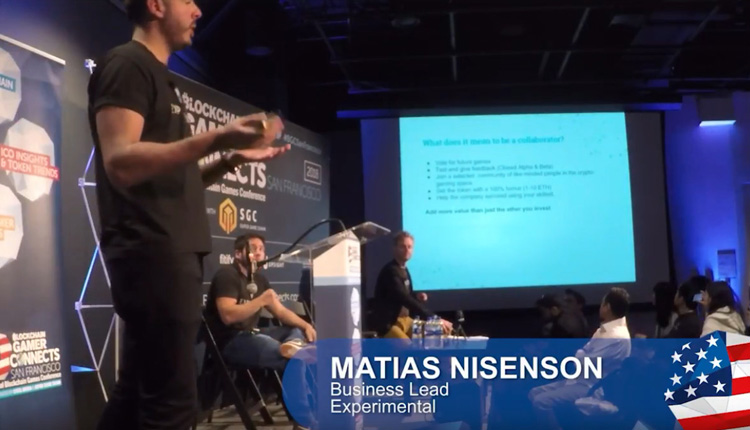 Highlights from Blockchain Gamer Connects San Francisco 2018
Creating innovative blockchain games is difficult on all levels of development; that was one conclusion to take from Matias Nisenson's talk at Blockchain Gamer Connects San Francisco 2018.
As CEO at Argentine developer Experimental, Nisenson is experiencing this process first hand as the studio works on its blockchain strategy game CryptoWars.
Making CryptoWars work
Currently in alpha, it's designed around smart contracts, using Experimental's e11 tokens for an important staking game design mechanic.
Simply put, the more tokens you have, the more powerful you are in the game, and hence the more likely you are to be attacked.
This also neatly plays into a risk-reward mechanic in which the more tokens you stake as you attack other players, the more you can win.
Yet underpinning this all are the struggles Experimental is having with the Ethereum blockchain, which is currently proving too expensive in terms of transactional costs.
For that reason, Experimental is testing on Plasma and Loom to enable sidechains, and perhaps may even move the entire project to a different blockchain before its planned 2019 launch.
You can find out more about Experimental via its website.
And continue the discussion in our Telegram group and don't forget to follow BlockchainGamer.biz on Twitter, Facebook and YouTube.