Top 10 reasons you should come to Blockchain Gamer Connects Helsinki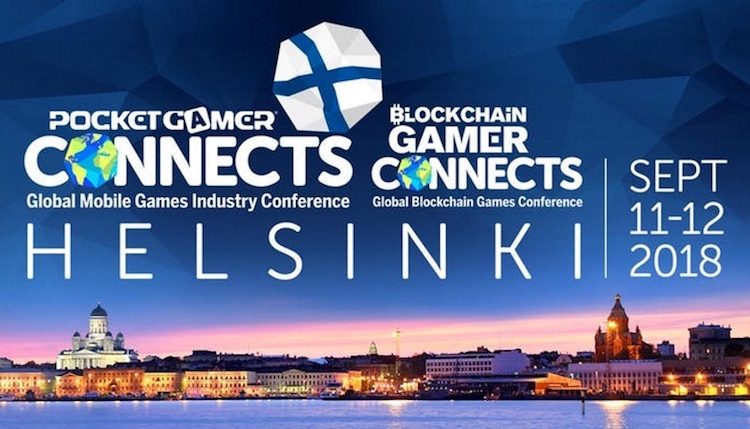 Never too late to get your tickets!
The days are counting down until September.
More importantly, it's also counting down until the beginning of Blockchain Gamer Connects 2018, which is taking place in Helsinki from 11-12th of September.
Over the span of these two days, there's plenty to be excited for, along with finding a great venue to host the event:
4 Conference tracks
18+ hours of content
Access to the latest on blockchain, PC, Mobile and VR/AR gaming
With tickets still on sale, if you're considering coming but can't get off the fence, here are a few reasons why you should be coming.
16 unmissable tracks
While blockchain gamer boasts four tracks, there's a particularly unique feature of this event that means it's more like 16.
Blockchain Gamer Connects 2018 is not just about showcasing what's new in the blockchain gaming space, our sights are squarely on new developers and how the community can work together to help anyone create their dream game.
So our tracks are directed at new and experienced blockchain enthusiasts alike, with sessions centered around game development, ICO's, blockchain basics and where its future lies!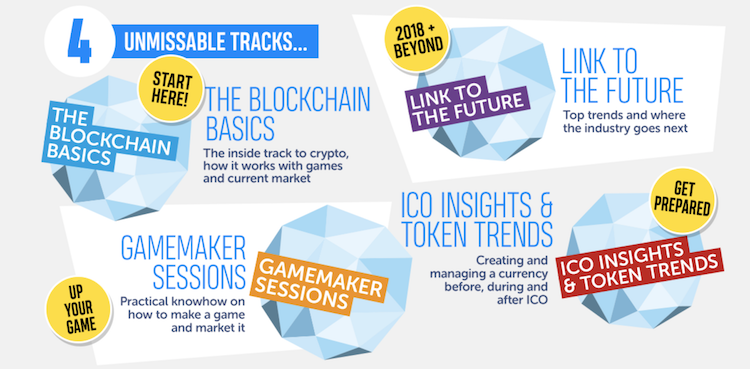 ---
40 speakers
Over the two days, there are going to be a lot of experts under one roof, and 40 of them on the subjects of blockchain and gaming!
Blockchain Gamer Connects has managed to bring together a truly incredible line-up of speakers in previous years, with 2018 being another example.
---
Over 18 hours of content
Between hosting 40 speakers and helping developers up their blockchain game, it all equals 18 hours worth of unique content that will enlighten you on the latest goings-on in the industry.
---
More than 500 delegates
With ticket sales still ongoing, there are already more than 500 delegates scheduled to attend, meaning plenty of opportunities to meet like-minded people, make conversations and close business deals.
Having that level of direct exposure is also helped with delegates having access to our unique meeting and messaging software!

---
Roadshow Pitching Sessions
Whether you're taking part, or spectating, the Roadshow Pitching Sessions is a showcase of some of the newest ideas from developers looking to get funding and recognition from our selected panel of professional judges.
Along with earning fame and a good number of new contacts, the winners could walk away with the grand prize of $7,500.

---
Exposure to a truly international audience
Along with having over 500 delegates, the event takes place in an incredibly innovative region of the world for gaming, including blockchain. And with attendees flocking to Helsinki from the US, Europe, and Asia, Blockchain Gamer Connects promises to be a profoundly enlightening experience for a truly international audience.
---
Some serious sponsors
Our sponsors back us because they believe in what we do.
And some of them are pretty big names: G-STAR; deltaDNA; Epic Games; Alto.io; Mintegral; Nutaku, Unity Technologies; MoPub; KamaGames; Hatch; Fingersoft; HyprMX; Libring; Ogury; Emoji Games; devtodev; Adrealm; Domraider; and Exit Games.
---
Short, sharp and informative talks
Whether you have questions about the state of ICOs, learning the fundamentals of blockchain, or trying to understand what game you should build, our talks are led by industry experts with an eye for the market, leaving you walking away well-informed and excited to find out more.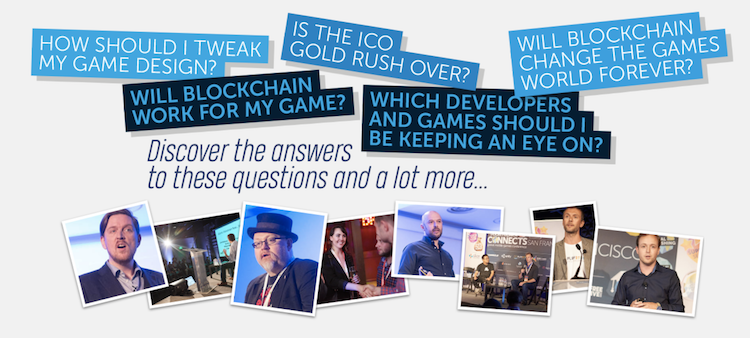 ---
After-hours networking
The end of the day's conference doesn't mean an end to the networking! Our events are famous for their after-hours shindigs – and rightly so!
Not only are they a chance to unwind after a long day at the show, but they're also a chance to extend your networking after the sun has set and the conference doors have closed for the day.

---
One ticket to two events
We previously mentioned how there were 16 tracks but only wrote about four, well there's a reason for that.
Blockchain Gamer Connects running side-by-side with another show, Pocket Gamer Connects, meaning you'll be getting two shows for the price of one ticket, leaving you spoilt for choice when it comes to VR, AR, Mobile, PC, and Blockchain gaming!
---
Don't miss out on this rare opportunity to get plugged into the wide world of gaming, get your tickets to Blockchain Gamer Connects today!
Continue the discussion in our Telegram group and don't forget to follow BlockchainGamer.biz on Twitter, Facebook,and YouTube.