Blockchain Gamer Connects Helsinki conference schedule revealed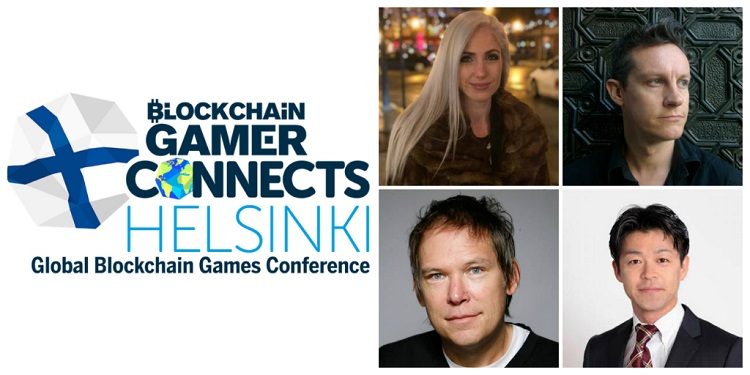 Amazing roster of talent on show as blockchain industry event unveils its full speaker schedule for September's European debut
The full conference schedule for Blockchain Gamer Connects Helsinki 2018 is now live!
Across the two days of September 11th and 12th, more than 40 speakers will deliver four tracks entirely dedicated to gaming and the blockchain
You can see the whole schedule here, but let's look at the unmissable seminars from each of the 4 tracks:
1) The Blockchain Basics
Explaining cryptocurrency, how it works with games and how the current market looks
Don't miss: Tony Pearce will reveal the development experience of ambitious AR mobile FPS, Reality Clash one year on. At 15:40 on day 1.
2) ICO insights & Token Trends
How to create and manage a currency before, during and after an Initial Coin Offering
Don't miss: Fractured Labs' Stephen Arnold will offer an outline of how survival MMO Decimated will leverage blockchain to manage assets and why they chose blockchain for the project. At 11:40 on day 2.
3) GameMaker Sessions
Incorporating blockchain into games development and the exciting opportunities it presents for new ways to play
Don't miss: NeoDistrict's Marguerite deCourcelle will lead a panel session all about building games on the blockchain. She'll be joined by Touchhour's Ralph Laemmche; Decenter's Andrej Cvoro; and Crypto Barons' Okoro Emmanuel. At 15:00 on day 2.
4) Link to the Future
Identifying the top trends and exploring where the industry will go next
Don't miss: What better way to close the two-day conference schedule than this forward-thinking panel session exploring the frontiers of blockchain? Chaired by gumi's Masaru Ohnogi, he'll be joined by Play2live's Serge Ovsyanik; Fig's Alex Amstel; and PlayWin's Garrett Weinzierl. At 16:40 on day 2.

More trailblazing talks
That's just a small selection of the incredible speakers who will share their insight with the audience. These sessions will be joined by more trailblazing talks throughout both days from the likes of Alto.io, Pixowl and Hash Rush.
You can now see the full schedule here, or find out more about some of the amazing speaker roster here.
One ticket, two shows
The event runs alongside Europe's biggest event for the mobile games industry, Pocket Gamer Connects. Returning to Finland's capital city for its fifth year, the show will feature more than 120 of the foremost figures from mobile gaming, PC, VR, AR and handheld consoles.
12 packed conference tracks covering the most crucial issues including user acquisition, monetisation, international publishing opportunities, indie development, esports and key industry trends. We're thrilled to present speakers from the likes of Google, Amazon, Facebook, Epic Games, Electronic Arts, Ubisoft, Square Enix, and many more. You can find out more about the track highlights from Pocket Gamer Connects here.
Your ticket will get you into both shows.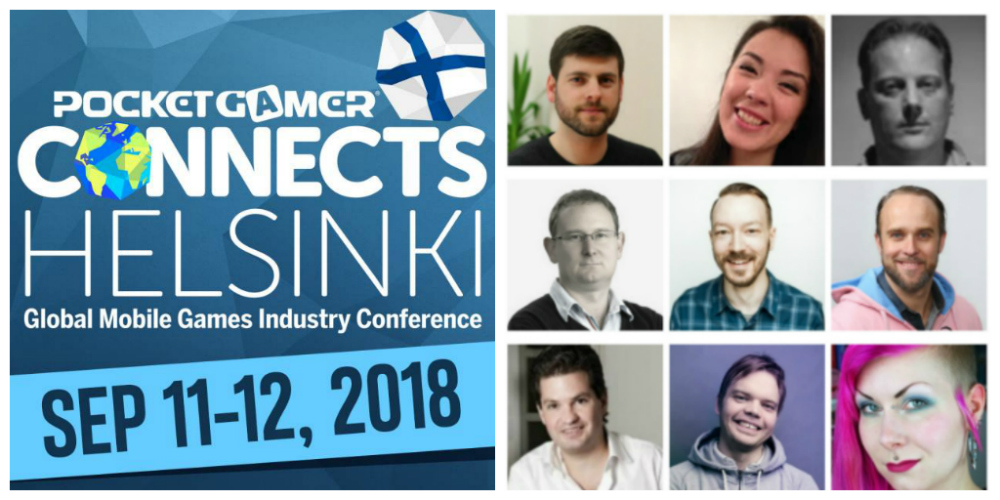 Whole lotta shakin' goin on
As well as a total of 160 speakers and 16 conference tracks across the two events, we'll also have a bustling expo, a game jam, Big Indie Pitch events for PC and mobile with G-STAR, the $150,000 finale of our blockchain developer contest with Alto.io, workshops, IGDA Mentor Cafe, matchmaking sessions, an unlimited free meeting system and, of course, our infamous PechaKucha-style sessions and legendary Global Connects party.
Register now for a 10% discount
If you want to be part of the two-day conference and expo in 2018, use code BGBIZ10 for a 10% discount – book now! 
Continue the discussion in our Telegram group and don't forget to follow BlockchainGamer.biz on Twitter, Facebook, and YouTube.